Description
Enjoy this gift basket for puppy or small dog (girl dogs) filled with fun Martha Stewart / Top Paw pet products courtesy of PetSmart.
Suggested Value: $140
Everything you need for your new girl puppy (or small dog)! This basket includes a small bed, food and water bowls, toys, food samples and training treats. Also get a matching collar (size small) and leash, a cute harness (size x-small) and matching leash. Includes rain boots (size medium) and paw wipes for those rainy days ahead, plus a bottle of puppy shampoo.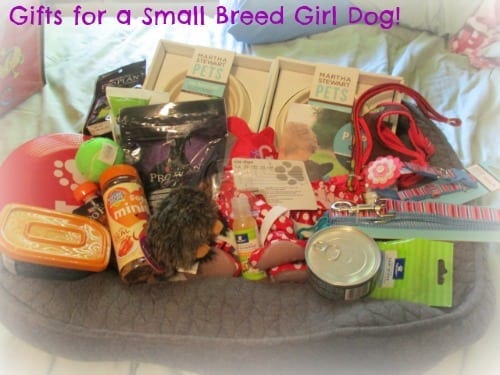 Includes Puppy Guide with an additional $20 in coupons!
NOTE: Domestic (U.S.) shipping included in minimum bid, international winners will be notified regarding any applicable additional fees required for delivery.
Save
Save