Description
Help your big dog get around comfortably with this handmade quilted support sling and nylon braided leash, for medium to extra large dogs.
Suggested Value: $35
Slings are great for helping your new tripawd or older dog get around. This sling and leash are handmade with love and donated by the very generous Kris Olson! The 6′ leash is yellow, gray and green braided mountain climbing harness webbing and fleece with a 1/2 inch snap.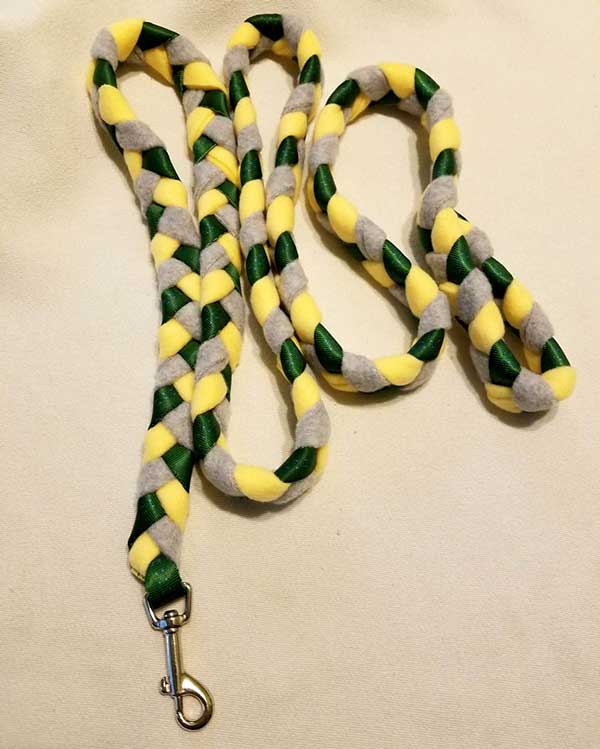 The unique sling is made from a super cushy baby crib bumper pad to provide extra comfort for your dog when lifting, is reinforced with harness webbing, and the handles are braided harness webbing/fleece.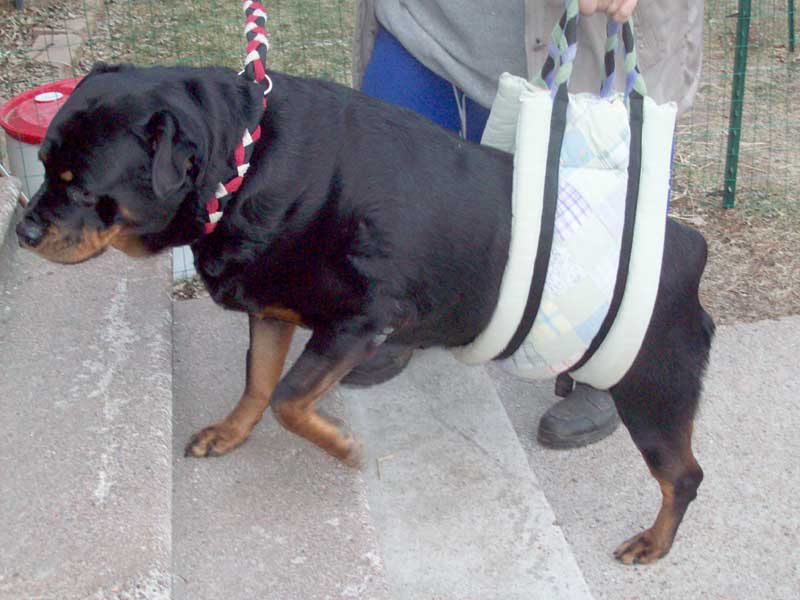 The sling is about 10 inches wide so is meant for medium to extra large sized dogs. Picture shown is an example, not the actual sling.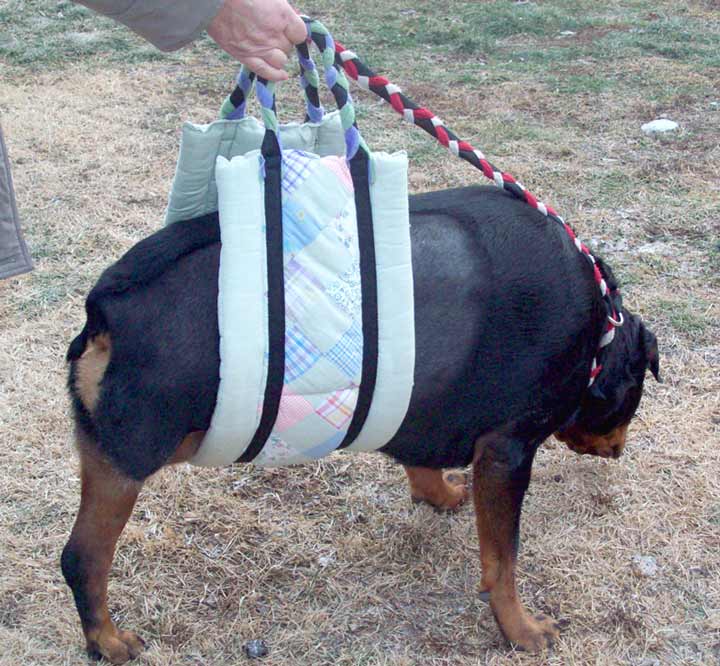 NOTE: Domestic (U.S.) shipping included in minimum bid, international winners will be notified regarding any applicable additional fees required for delivery.
Save
Save
Save
Save