Need a Friend? Call 844-TRIPAWD
The Tripawds Pals Helpline is now available to take calls from anyone facing a cancer diagnosis for their pet or the difficult decisions about amputation for cats and dogs!
Thanks to your charitable contributions, volunteer Helpline Hosts are now offering comfort and support to anyone faced with joining the Tripawds Community. This toll-free Helpline is staffed by caring, knowledgeable Tripawds members, and it is only possible with your support.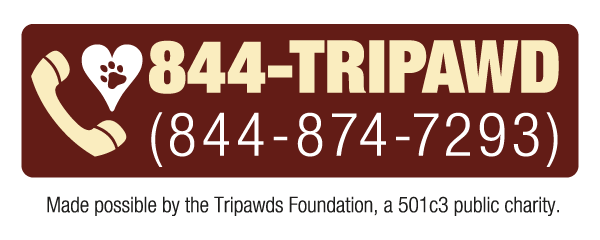 Receiving the news that your pet's leg needs to be amputated can be incredibly upsetting. When friends and family don't understand your situation, it's even worse. With the new Tripawds Pals Helpline, no pet parent ever has to feel alone!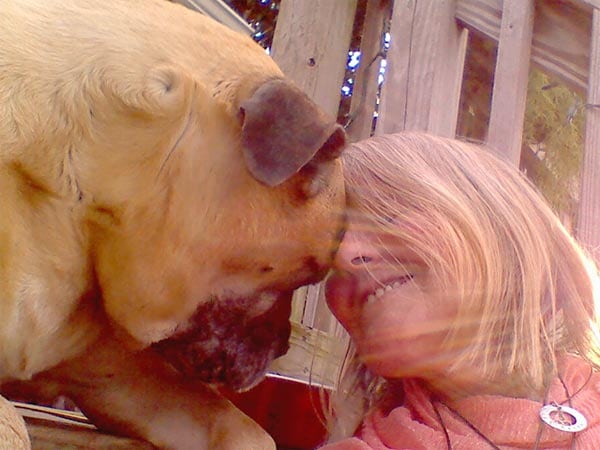 Tripawds Helpline Hosts are now available to provide comfort and helpful information to anyone with questions. They are not vets, but they do understand what callers are going through. With a limited number of Hosts—so far—someone may not always be available to answer, but the Helpline is available any time of day, and all calls will be returned within 24 hours.
The Tripawds Helpline is only made possible with your support!
Want to Help?
Have you ever found comfort and support in the Tripawds blogs and forums? Want to pay it forward? Volunteer to be a Helpline Host, and start helping others!
You only need to be available for a few hours each week to receive and/or return calls from people who want to talk. No experience is necessary. Simply review the Tripawds Helpline Hosts Forum Topic, then contact us if you are interested in being there for someone in need.
Support Tripawds to Honor Your Angels & Heroes Here
Only Possible with Your Support!
The toll-free Tripawds Helpline is only made possible with contributions to the Tripawds Community Fund. Can't volunteer to take calls? Please consider making a charitable contribution to keep this free resource available. Thank you for your support!