Helping Vets Educate Pet Parents
The Tripawds Foundation offers free informational material for veterinary offices to give their amputation clients. These brochures inform pet parents by addressing top concerns and providing links to helpful information so people can feel more comfortable with the difficult decisions they face.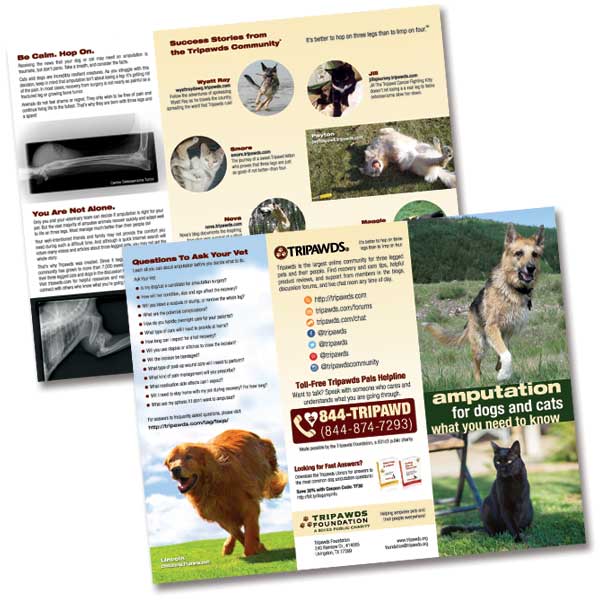 With inspirational stories and a toll-free number for the Tripawds Pals Helpline, these brochures are also designed to help save veterinarians from time spent answering emotional questions.
Help your vet help others! Send the office free Tripawds brochures.
Request Free Brochures
Help concerned pet parents by giving some brochures to your vet! Ask your veterinary office staff if they would distribute Tripawds information to help educate their amputation clients. Provide the address below and we'll send them the brochures for free! Scroll down to sponsor print runs of customized brochures.
Download Free PDF Brochures Below
Tripawds Vet Patient Outreach Brochures Currently Made Possible By: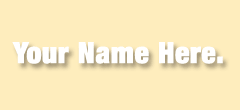 contact tripawds.org
Brochure Distribution Sponsorship
Help us to get these materials into as many vet offices and cancer clinics as possible!
The Tripawds Foundation currently manages production of personalized pet amputation brochures for corporate sponsors or veterinary offices, pet rehab centers and cancer clinics. Materials can be personalized with vet office info or product messaging, and pet parents can honor their Tripawd Heroes and Angels with a photo and quote.
Support the Tripawds mission and help defray printing and shipping costs by making a charitable contribution below.
Get Tripawds brochures personalized for your charitable contribution.
Or, download free PDF brochures for email or web use.
Save
Save
Save