Brochure Postage for 10 Vet Clinics
$30.00
Sponsor postage to help Tripawds and their people everywhere. Free pet amputation brochures are mailed to vet clinics for passionate pet parents facing amputation for dogs and cats.
Description
Help Tripawds help pet parents!
Support the Tripawds mission and help defray ppostage costs. The Tripawds Foundation sends vet clinics and pet hospitals a dozen free brochures at a time to help people facing amputation for their dogs and cats. Please help us spread the word about free resources and assistance programs by paying for some postage.
Make a charitable contribution to help us send brochures to 10 vet clinics. Purchase multiple copies of this item to help send more brochures—select 10 donations and we can reach 100 clinics!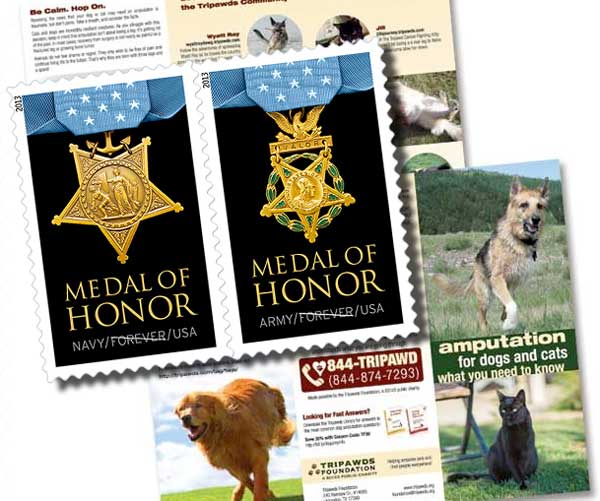 We will honor your contribution with a tribute on the Tripawds Honor Roll!
Thank you for your support!
NOTE: Contact us about other charitable giving partnership opportunities!
$30.00Purchase
Save
Save
Save
Save
Save
Save
Save
Save