Bailey's topic in the discussion forums, has to be one of the most popular ever, with 17 pages of comments and replies! We are gracious for the generous gift Tracy (trmbaileysmom) made on her behalf, and honored to share her tribute here…
Please accept this  donation to the Tripawds Foundation in memory of Bailey's Sweet Irish Cream aka: Bailey Girl.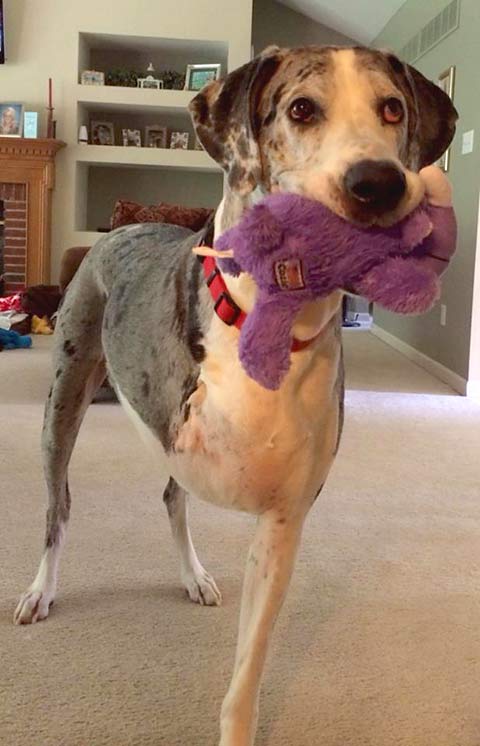 She was my shadow and I miss her like crazy. Tripawds is an amazing support family and I'm not sure how I would have made it through this without all the support. Let's find a cure for this horrible disease!
Details about Bailey's Journey can be found in the Forum topic:
Bailey Girl was my shadow and she has my heart; we had a bond like no other and I miss you like crazy. Until we meet again sweet girl keep an eye on Mama! I love you Bailey Girl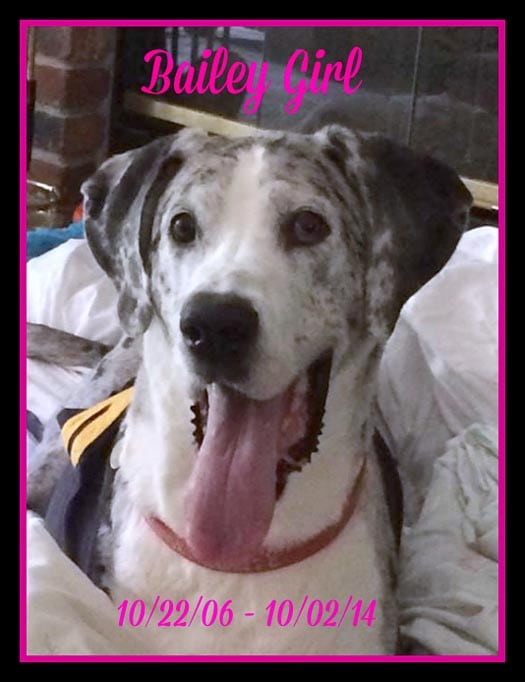 My sweet Bailey Girl earned her wings on October 2, 2014. It's still hard to breath when I try to talk about my Girl. Bailey Girl was a fighter until the very end. Even though we were given 7 months with her after amputation and chemo, I feel like I let her down. She left in terrible pain which I promised her I wouldn't let her get that way. There's always a lot of what if(s). But I was told never to look back "we are doing this for her not to her." It still hurts like heck. This Christmas will not be the same and sometimes it seems like life will never be the same, there was something very special about my Bailey Girl.
So here's to you sweet Bailey Girl I'm so sorry and I will love you forever. With love and tight hugs, Tracy.