Spread some holiday cheer to the three legged dog and cat lovers in your life! We invite you to honor your Tripawds Pals by making a gift that will make the world a better place for amputee animals and those who love them.
Looking for that perfect last minute gift for friends you've made in the Tripawds Community blogs and discussion forums?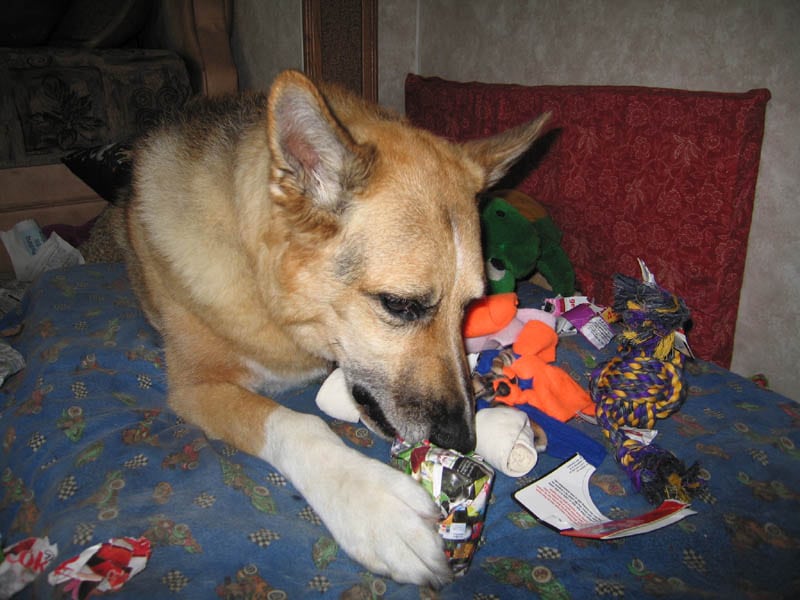 Want to send just a little something to show you care? Something that says you understand what they've been through?
You want it to be meaningful, yet you know it won't arrive by Christmas at this point. Here is your answer…
Make a charitable contribution to the 501c3 Tripawds Foundation public charity to honor any Tripawd Heroes or Angels you've met, and we'll add them to the Honor Roll. Just send us a few words and a photo. Or, send us a link to their blog or forum topics. Give us their Tripawds username, and we will send them an email on Christmas day notifying them of your donation.
We'll then schedule their tribute, and send them any applicable rewards based on your donation amount. We'll even send you those rewards too, as a small way of saying thanks for your support—and for caring so much about other Tripawds, and their people.
Your contribution will help us reach our goal of helping Tripawds everywhere, in as many ways as possible. It will show your friend you care. And, it's tax deductible!
How To Give
Visit the Donation Page for complete details about charitable donations, recurring contributions and reward levels.
On behalf of all your friends at Tripawds, thank you for your support!