It is especially heartwarming when Tripawds members continue to support this community long after their beloved pets have passed.
Diane O., aka krispikritter has given generously over the years. As soon as we announced the Tripawds Foundation, she sent a sizable donation to help kick off the Tripawds Community Fund. "I am SO happy to see this!" she said.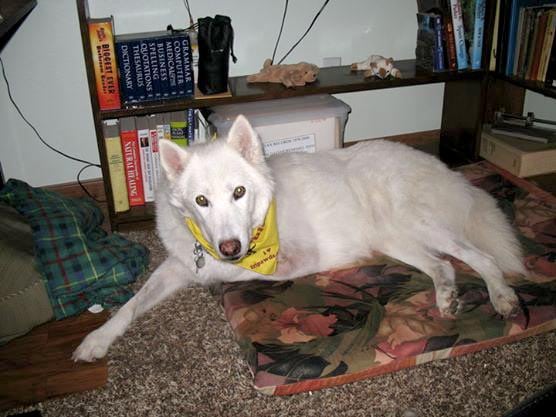 Her charitable contribution is made in honor of Magic, an 11-yr old Wolfdog who had his left front leg removed due to an aggressive cancer on March 11, 2010. Magic was taken far too quickly, his Tripawd journey ended in June, 2010.
You have all helped me so much during this oh so short period of time and I thank you from the bottom of my heart.

It would not have been possible to fight on each day without your support and suggestions…
Read all forum posts about Magic.