New Tripawds member, Molly's mom (aka nhampto) requested that her charitable contribution be in memory of Tripawd Eddy and his mom Betsy (aka bjilkgolden). Following Eddy's passing, Betsy offered his remaining K9 Immunity wafers in the Tripawds Angel Exchange…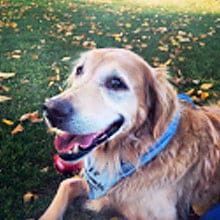 I responded to her as my family and I also have a Golden, Molly, 1 month post op amputation and that we could sure benefit from the wafers. She graciously mailed the 2 packages and also included a full bottle of K9 fish oil capsules that she had found after we initially spoke.
Our family would like to honor Eddy and his owners with our donation.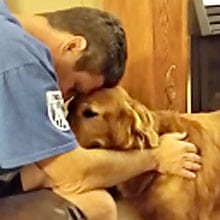 Thank you!
— Our Tripawd Molly and her human family.
Related Reading: