As Ty's one year Ampuversary rolls around, I just want him to be honored and remembered.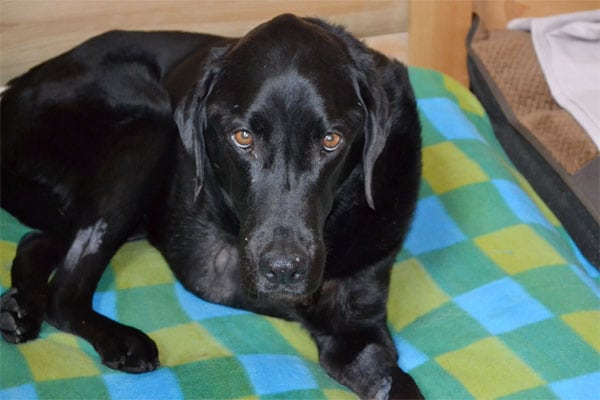 He was such a precious part of our lives. He fought because he knew I wanted him to. He was diagnosed in January of 2014 with a Synovial Histocytic Sarcoma. He went on to battle MRSA. I made the donation in his honor because without this forum and the support I found here, I am not sure how I would have made the short, but emotional journey through his diagnosis, treatment and eventually letting him cross the Bridge.  I miss him every day. I am finally getting used to letting my shoes lay around again.
Eight years of putting them up VERY high is a hard habit to break. I never thought I would say this, but I would like, just one more time, to go searching through the snow for my second one. I miss his ever thumping tail and exuberant presence. His taking his Kong in a great big gulp and running away with it and his patient waiting for my yogurt container to clean out after I am done.  I feel his tail wagging very hard in my heart though, every day…. Thump, thump, thump!