Today 10/2/15 marks Bailey's one year anniversary earning her wings.
It's very hard for me to talk about her but I know one thing I could not have made it through this journey without my Tripawd Family. I will never forget our journey together or how hard of a fighter you were. I put you through way more than you deserved. I just wanted to take your pain away and did everything for you. You will always have my heart and I will hold yours forever. There's no one that will ever take your place.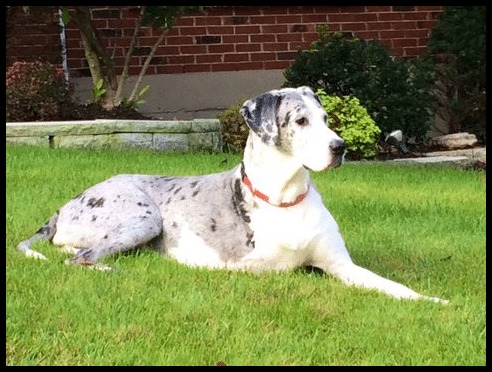 At 4:00a.m. Bailey's Angel in our backyard (wooded) was lit like it always is (it's pretty bright in a wooded backyard and we have an atrium of all windows across the back of our house I always looked out and talked to you before I went to bed. Today when my husband came in from outside he said how beautiful the sky was and the stars were so bright. Around 6:00 a.m. I walked into the dining room and looked out and your Angel was out… it never goes out… it's permanently wired… the bulb is good.

Bailey Girl earned her wings at 5:38p.m. on 10/2/14… TIME STOOD STILL FOR A MOMENT… my husband and daughter came into the dining room and we just stood there. Thank you for the sign baby girl. Your light will shine bright forever. I will always love you.