Many thanks to long-time Tripawds Supporter Michelle, for sponsoring another personalized print run of brochures honoring Sassy Sugar Bear.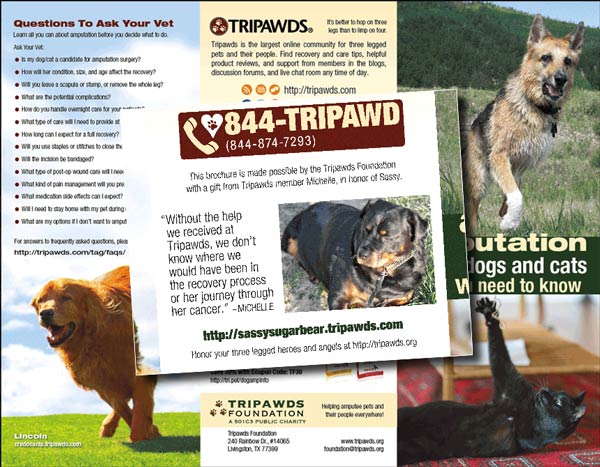 Tripawds pet amputation brochures are distributed for free to help veterinarians inform and comfort worried pet parents. Thanks to your charitable contributions, these brochures can be found in hundreds of vet clinics and pet rehab centers around the world. With the help of Michelle, and Tripawds fans like you, we can continue to send more out every month.
Now that we have an ample supply of brochures on hand, please consider making a donation to help us cover postage costs.
Help Tripawds Mail Brochures to Vet Clinics!
With your support we can help concerned pet parents facing amputation for their dogs and cats, right where they need us most—in the vet clinic.
Request Free Brochures for Your Vet!
Save
Save