Yo Everypawdy! So … I been saving my bone allowance money and picking up all that change that falls outta Paw's pockets when he lays on the bed talking on the phone and Smokey B. set up a kissing booth at the SPCA gala and embezzled all the money he made licking people's ears and Austin and Travis gave up pig's ears for 3 whole months!
All so's we could make a donation to the Tripawds Foundation in honor of MEEEEEEEEE and my 10th ampuversary!!!!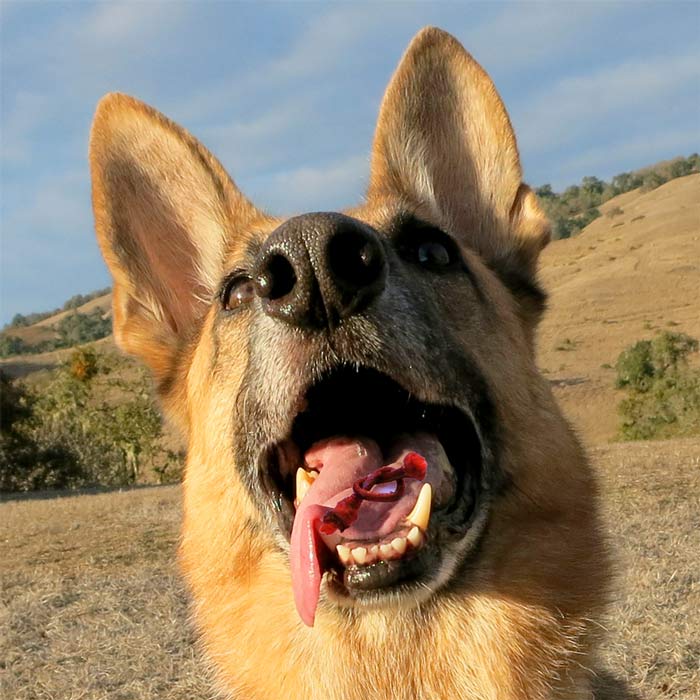 Personally? I totally deserve a tribute. Don'tcha think?? After all …. how many tripawd girldawgs do ya know who can tie a cherry stem in a knot with their tongue?
xoxo to the Tripawds Nation, you're my peeps and mean the world to me!
Codie Rae, Tripawd Girldawg Extraordinaire
And my homies, the Oaktown Pack
Support Tripawds to Honor Your Angels & Heroes Here
Save