I am donating in honor of my buddy Onyx, who sadly crossed over the Rainbow Bridge on December 21, 2017. He was the best dog a guy could have asked for and I miss him every day.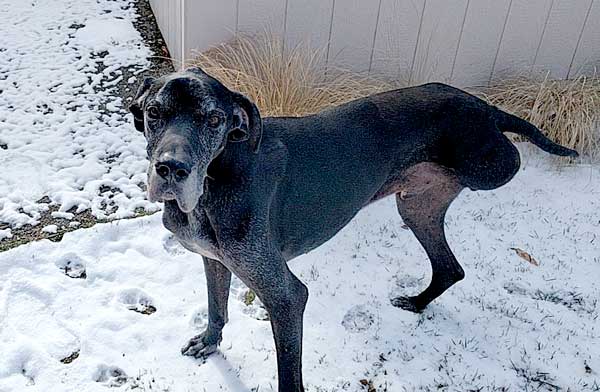 I learned about Tripawds after he fractured his femur due to osteosarcoma and subsequently needed to have the leg amputated. This site and the community had lots of great advice and support that I never knew I needed until I did.
Thanks for all you do to help dogs and their people during a very stressful experience.
–Patrick