Three paws up to all Tripawds Foundation supporters who contribute regularly through matching donation programs at their workplace. Periodically, the Foundation receives checks from firms that manage programs which match donations from employees with an equal amount from their employer. Regardless of the amount these doubled donations help us reach our goal of helping Tripawds and their people everywhere!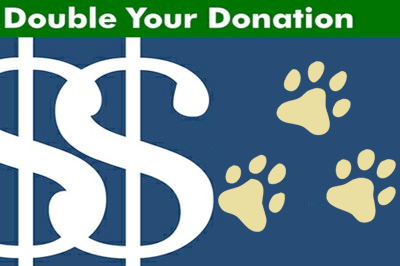 Ask your employer about matching contributions.
We were recently contacted by a Tripawds member inquiring about setting up matching donations. The first step is to ask your employer if the company has an established charitable giving program. Organizations like Network for Good and Benevity can help manage matching contribution campaigns.
Necessary contact information including our EIN # adn Board of Directors can be found here on the About page. For complete transparency, the Guidestar report for the Tripawds Foundation can also be downloaded with more information about current programs and operations.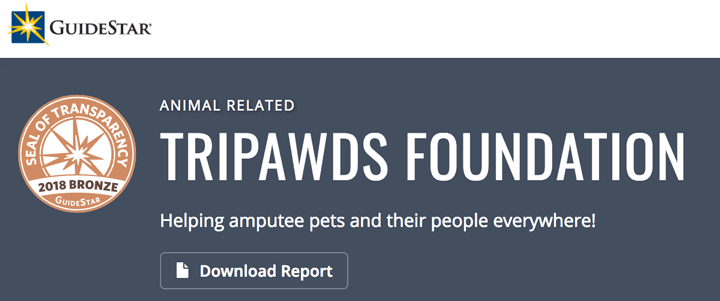 If you manage a business, we hope you will consider offering a charitable giving program for your employees and including the Tripawds Foundation as a preferred public charity.
Network for Good recently partnered with Guidestar to enable donations directly from the Tripawds Guidestar Profile. They also manage donations made to the Foundation via Facebook Donate buttons.

There are many ways you can help keep the free Tripawds community online, and help ensure we can continue to maintain current assistance programs. Thank you for your support!