The Tripawds Foundation ASAP grant #16 goes to Tripawds member eharris to help pay for Dino's amputation surgery. Read on for her story, and learn more about the Tripawds Amputation Surgery Assistance Program to see if you qualify.

This grant is made possible by the charitable contributions of Greyhounds Rock Fredericksburg and Tripawds fans like you. Thank you for your support!
Support the ASAP Fund to Help More Tripawds!
About Dino
This our story, Dino my fur baby and I. It all started in May of this year. My boy started limping and was treated for arthritis, but as it turned out he wasn't getting any better. So the only way to find out what was going on was to do x-rays. That's when both our lives changed, it turns out after a biopsy, my boy had bone cancer. I was devastated , I wasn't given much option. The only 2 choices given by the surgeon was first choice was amputation and second was to make him comfortable. I started giving holistic care, but his leg was getting worse and it started to swell. I made my decision then to amputate, so on Aug 2nd 2018 we headed towards this option, I was so scared,but I knew I had to try something else.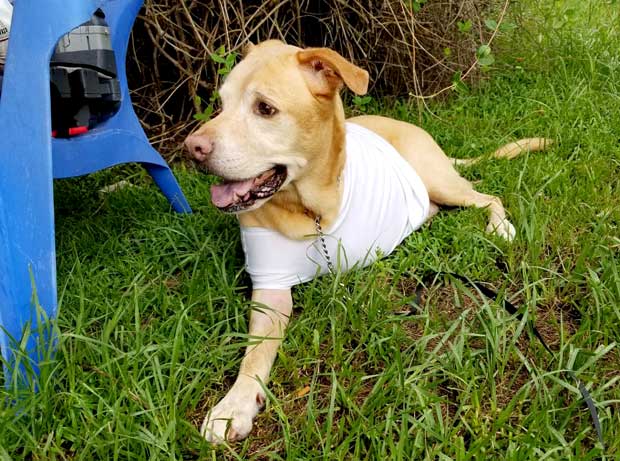 The surgery was done and my Dino is no longer in pain. His appetite came back,he just had to learn how to coordinate and walk on three legs. I tell you the truth, if you think he was spoiled before, you should see him now. He truly is a fighter and has taught me the true meaning of unconditional love. I don't regret my decision to amputate, cause now I see him getting back to normal. I don't know what the future holes for us, but I am just enjoying every minute with him. So far he has gotten a good report from his vet and I am so grateful for all the support I have received from so many places.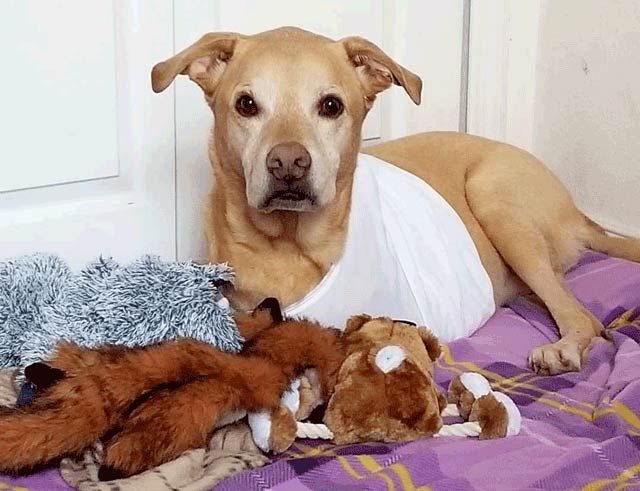 I want to thank especially Tripawds support group, who I first contacted when I received the news. The support and comfort I received was so much needed. I also want to extend that support to all that have this decision to make, just remember you are not alone.
~ Emily (aka: eharris)