Many thanks to our long time friend and supporter for contributing again after seeing Admin Guy's birthday fundraiser on the Tripawds Facebook Page!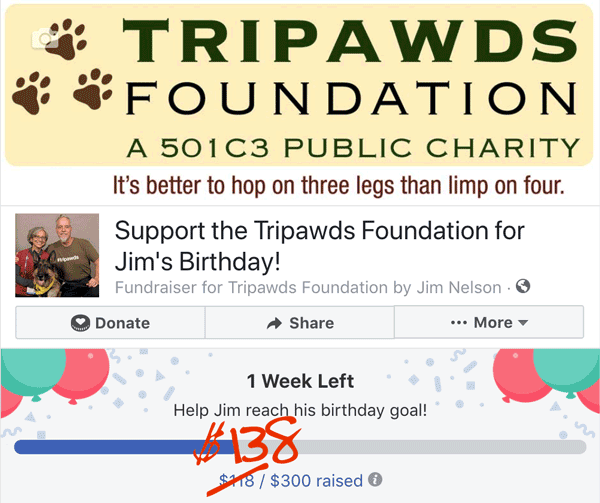 Dear Friends,
This is for Admin's upcoming birthday. The timing is perfect, because I had just deposited a kind gift my mom and a dear friend had given me to put to use in memory of Calli and Bell. Then, I saw the note about Jim's birthday and inviting donations to one of my favorite organizations/communities 🙂
Wishing all of you a wonderful weekend, and a very happy birthday to Jim!
~Shahrzad
Support Tripawds to Honor Your Angels & Heroes Here