This year on #GivingTuesday, Tripawds Facebook Page fans and followers came out in full force to support the Tripawds Foundation during the Facebook fundraising campaign. Other Tripawds Community supporters donated directly here to support the many resources and assistance programs we host to help amputee pets and their people everywhere.
Here are a few of their tributes…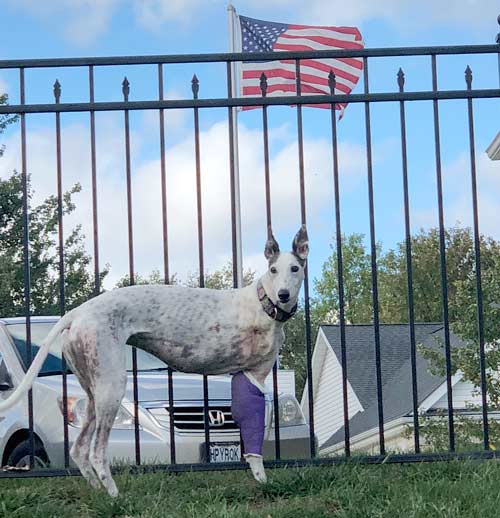 "Here is a photo of my Tri-Pawd girl, Glory! The splint on the remaining front leg is due to a healing decubitus ulcer on her elbow from her amputation recovery. Glory is such a good girl and quite a fighter!  Thank you." ~Lucy
"Wish I would've known about you when I was going through my decision when my rescue pup was 10 with cancer and amputation was the only option. But he's now a success story at almost 14 and still going strong." ~Beth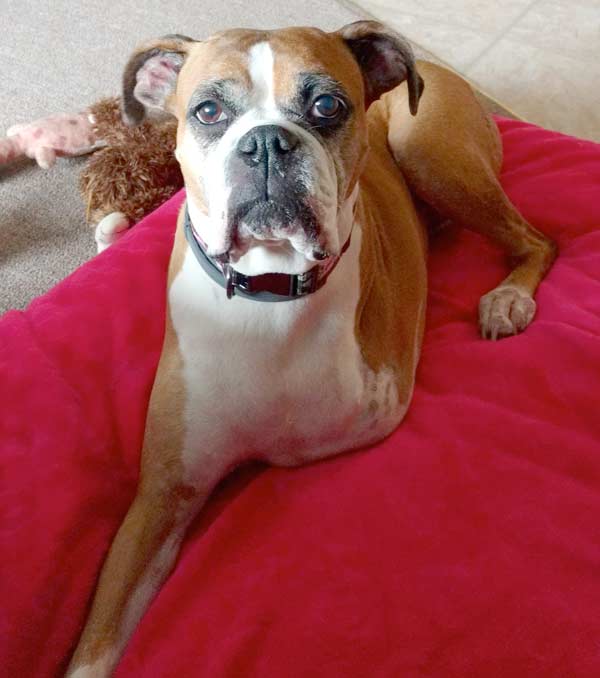 "Sierra joined me on Christmas Eve of 2017. She is 7 years old and was found as a stray in Florida with a large mast cell tumor on her leg. The foster mom decided to give her a second chance with life and had her leg amputated. She is living life happy and healthy." ~ Casey
"Our Lawri is Miss December in Tripawds Inspawration Calendar 26! More than 7 years cancer-free." ~Rosary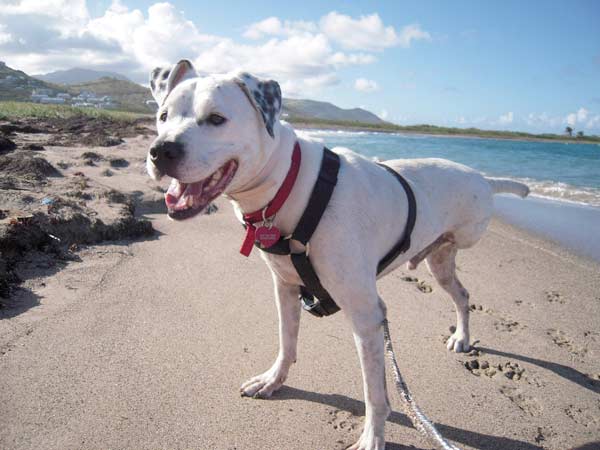 "From Cotee and his departed friends, Torpedo and Mabo Contreras-Menakis. We truly thank you for all you do for the tripawds community! And I cannot thank you enough for all of your support for our post-amputation ortho surgery project/paper. Thank you for being the voice for these amazing animals!" ~Elena
"In memory of our favorite Tripawd, Jagger!" ~ Jerri
"In memory of my heart dog Racquette 1998-2012." ~Wendy
"In memory of "the best dog, ever", Eddy. Eddy was the last pick of his litter of Golden Retriever pups. He was 4 months old when we met him, and to be honest, he picked us. We went to the breeder's farm to see a new litter of puppies, but this rambunctious 4 month old kenneled nearby, would not let us forget he was there. My then 9 year old son was drawn to him, and the rest was history!
Eddy was a great dog! He loved everyone and had the most beautiful dog smile! I've never seen a more happy dog in my life! He was a hunting breed, but to be honest, he wasn't the best hunting dog. But, he was the best family dog! Eddy loved life and he loved his pack, the five of us and his pack mate, Goldy. When we lost Goldy to cancer in 2010, Eddy was alone for the very first time. He would not eat for 5 days…that only goes to show what a sensitive and beautiful soul he was.
In 2014, he developed a limp, and was found to have Osteosarcoma. My heart broke into a million pieces. He was a trooper though and soldiered on. He lost his back leg and endured grueling chemo sessions, but he never lost his spirit. He survived 4 months after his amputation, and together, he and I, treasured every single day. Even on his last day here on earth, he smiled brightly for me. It's been almost 4 years since we lost him, but not a day goes by without a thought of him. He was and will always be my ❤️ Dog." ~Betsy
Thank you all for your support!!!
3 Paws up to everypawdy who has supported this fundraiser!
5 more days until the campaign ends.
Only $370 to reach our final goal…which would help us get much closer to our fundraising goal for the year, required to prevent any further cuts in Tripawds assistance programs.