In honor of our dog, Rosco, who had his leg amputated four years ago when he had melanoma.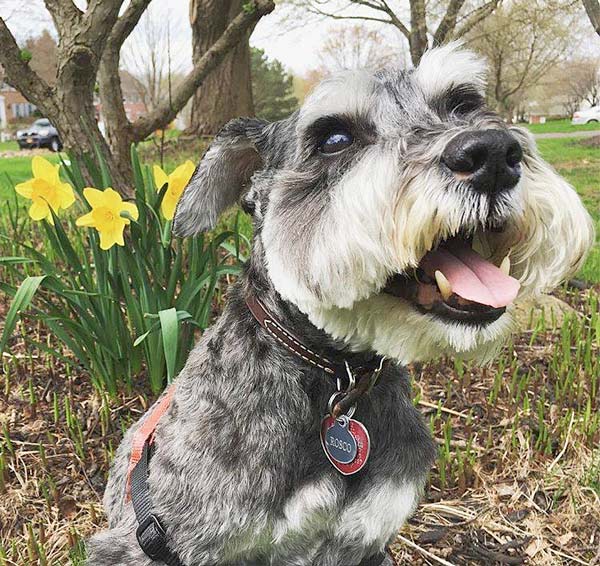 Tripawds was really there for us and made the hard decision so much easier. Last weekend, we lost Rosco. He was 14.5 years old, and we're so, so grateful that the amputation gave us another 4.5 years of happy times with him.
Thank you for helping make that all possible with all the Tripawds resources.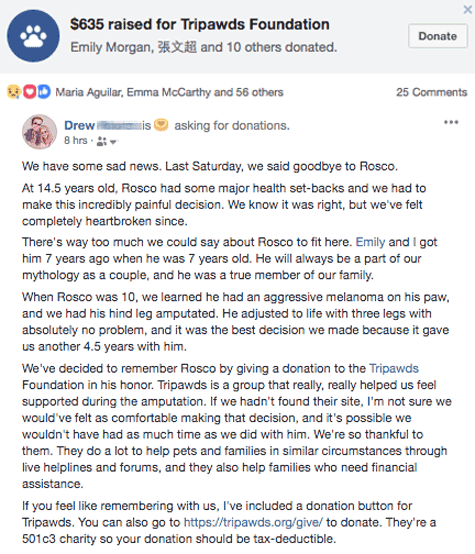 To honor Rosco's memory, we posted on Facebook & Twitter to ask for some donations for Tripawds, and we were so happy with the support we received.
We hope this will help other Tripawds and families in need. This has been a bright spot for us in a rough week, and we are so appreciative of all you do.
~Drew & Emily (aka: emimorgan)