Billy's people are so thrilled about his remarkable recovery that they honored their hoppy hero with a generous gift. You can shout out to your Tripawd too!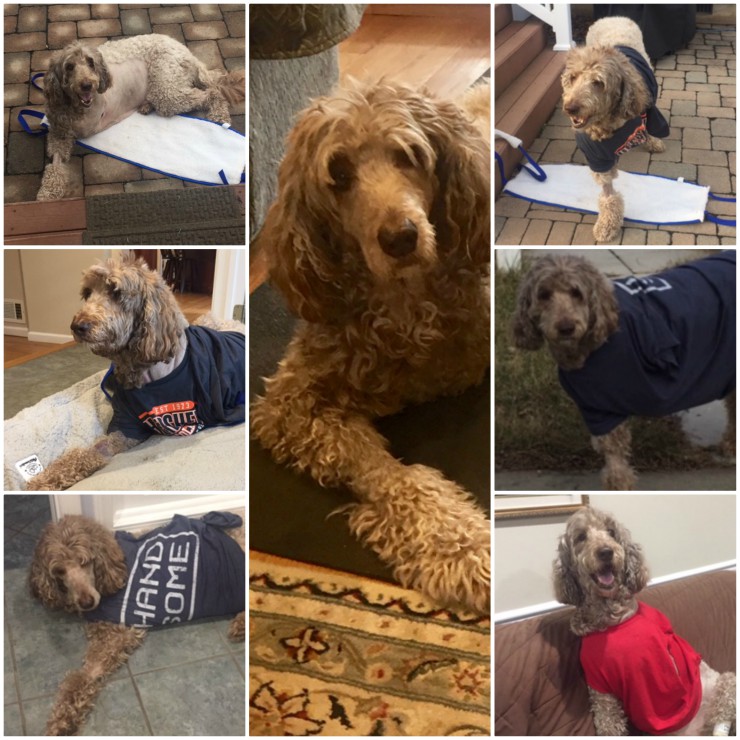 "Thank you for doing what you do. Like a lot of us , our 3 dogs are our family.
Billy is a lovable ham.
The surgeons-and staff that operated on him call him "handsome"
So for his chemo visits I bought him a t shirt that says "handsome"
They cracked up and Billy loved the attention.
He went for therapy at Westfield Veterinary hospital in Westfield , NJ
They are our local vets. A great place and great people.
Surgery was at Red Bank Animal Hospital. We can't say enough outstanding things about them."
Billy's People, the Amore Family