One of the biggest ways to raise money for the Tripawds community is as easy as going to Facebook. That's right, Facebook fundraisers help Tripawds by reaching far more people than we can on our own.
Starting your own Facebook fundraiser is super easy. It takes about thirty seconds, and the results are amazing. Here's how to do it.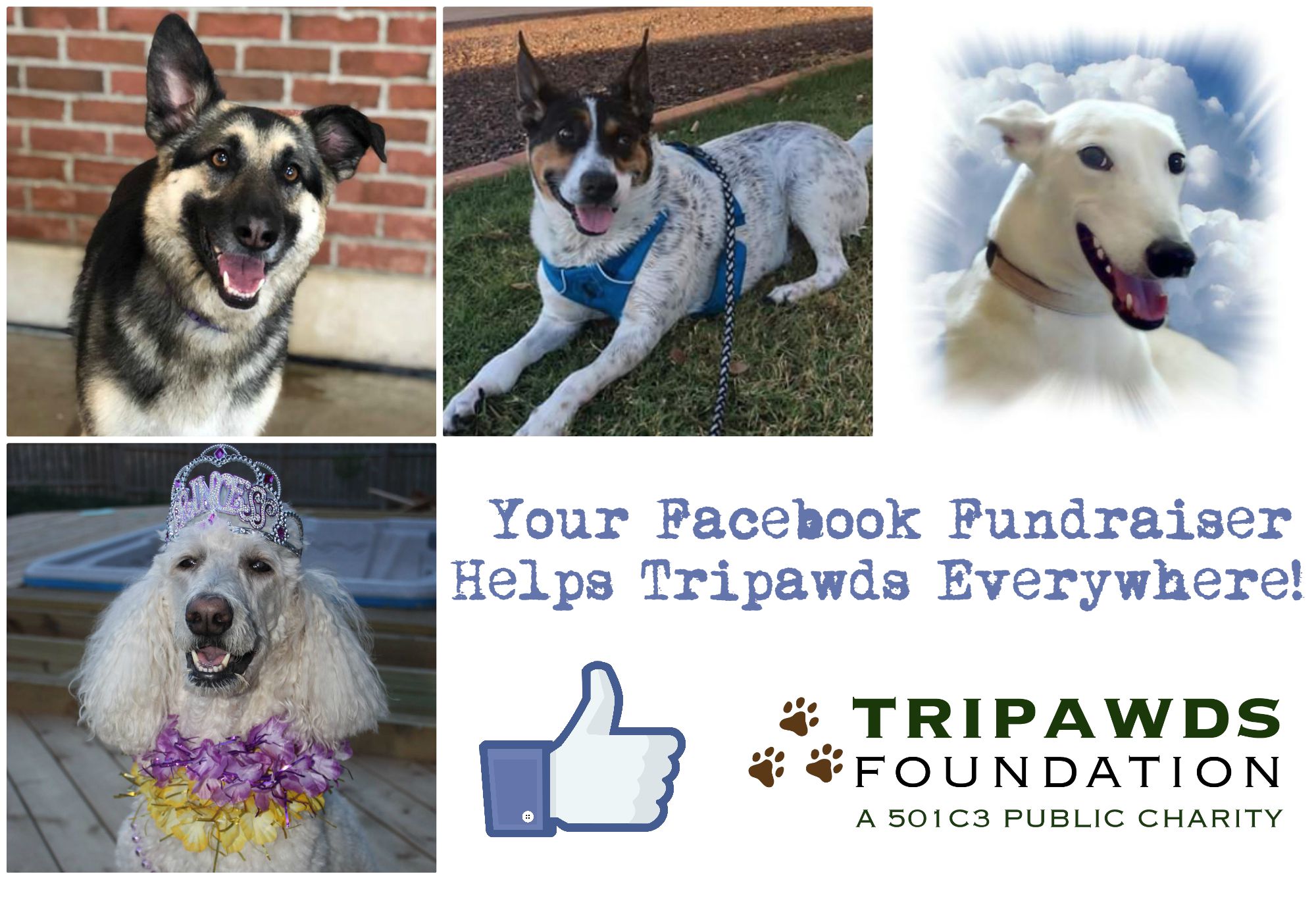 How Your Facebook Fundraisers Help Tripawds
What a huge surprise when we held a Facebook Fundraiser for Jerry's Mom's birthday. We asked for $333 and raised $1,112! Thank you to everyone who helped us exceed our wildest dreams for this fundraiser!
If you have a Facebook profile, there's no easier way to get the word out about how the Tripawds community helps people and pets. Whether you have five friends or five thousand, or how much money you want to raise, a Facebook fundraiser lets you broadcast your message to your friends and family better than we ever can.
Step One: Use this link to: Raise Money for Tripawds Foundation.
Step Two: Search for Tripawds Foundation to choose Tripawds as your Nonprofit beneficiary.
Step Three: Share your fundraiser on Facebook. Share your Tripawd hero's accomplishments. Tell your story about what this community has meant to you, to inspire contributions from friends, family and pet lovers you know.
This video explains how to help amputee pets with your Facebook fundraiser

Be sure to let us know when you start a Facebook fundraiser and we will help get the word out too! Thanks for all you do to support the community.