Tripawds Community member Margulotta is recipient #68 of the Maggie Moo Fund for Tripawd Rehab. Read on for details about the benefits of free canine rehabilitation for senior Lab Talan, and learn how you can get a free rehab consultation for your dog or cat.

See all Tripawds who have received free rehab sessions thanks to your support.
Free Canine Rehab Consult for Tripawd Senior Lab Talan
My black lab mix Talan, has been in my family's lives for the past 10 years. Our family had never adopted a dog before, but we decided to adopt him in our hometown of Howell, New Jersey at 8 weeks old. His litter was going to be sent to a kill shelter if not adopted. He was not adopted as a Tripawd and lived a very active and enjoyable life.
Unfortunately, in April of 2019, at the age of 10, Talan was diagnosed with a CCL tear in his right hind leg and received the proper surgical repair. Four weeks into his recovery he formed a tumor at his surgical site that was confirmed as osteosarcoma via biopsy. We decided to amputate his hind leg on September 25th, 2019 at Garden State Veterinary Specialists in Tinton Falls, New Jersey.
Since then, Talan has slowly healed and my family and I have been working hard to keep him as comfortable as possible; he is an older dog and not as strong as he used to be. He is not able to receive chemotherapy as the cancer had been found to have spread into his lungs. We decided to consult a rehab facility specifically for dogs in Toms River, New Jersey to see what recommendations could be made for strengthening his musculature and making him more comfortable.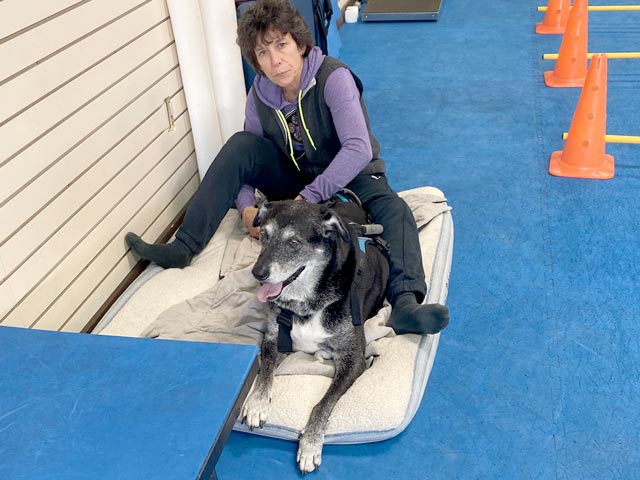 Lisa Saez from Dalia's Rehab was excellent, she really showed compassion and patient when working with Talan during his physical therapy sessions. Talan was very excited when he went to the rehab and loved getting a massage/ exploring the facility. Lisa aimed to teach us exercises that would preserve his remaining back leg and strengthen his body allowing him to stay somewhat active. She recommended we give him a massage to his remaining back leg and spine once a day, assist him with a harness provided by her when he wants to go for a walk outside, and using a 15″ stool to have him squat onto to build muscle.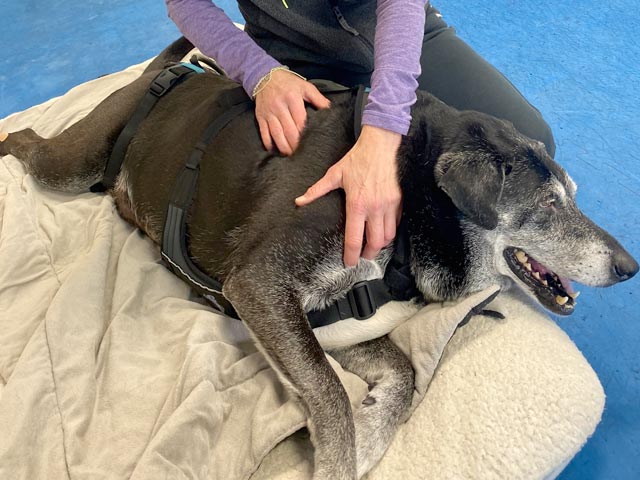 After visiting her facility with Talan, we gained some knowledge on what kind of rehab is appropriate for our dog at this time and just how difficult it can be to take care of a tripawd that is of older age. We are feeling a great deal of sadness for our pet but we are also hopeful that he will get stronger and accustomed to his amputation each day.
We greatly appreciate the many Tripawds services during this difficult time.
~ Martha and Talan (aka: Margulotta)