Wow! We just found out that Tripawds Foundation won the big Embrace Pet Insurance giveaway "It's Better to Give AND to Receive!"
Tripawds Foundation Wins Big Giveaway (the first!)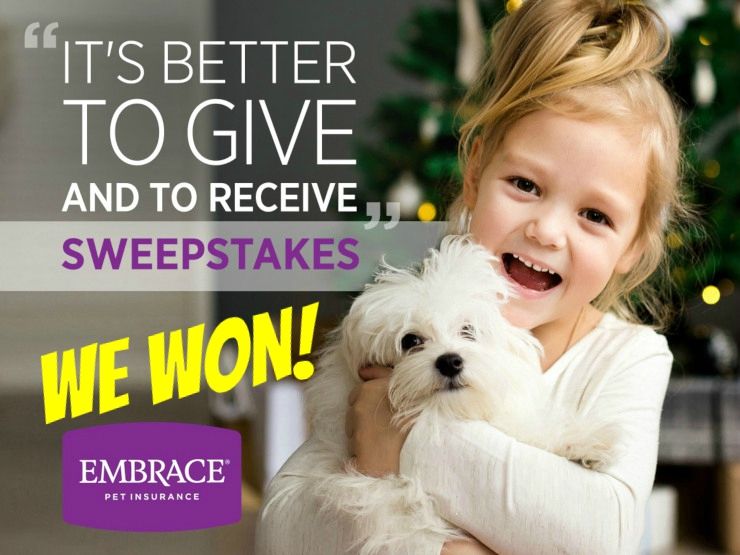 The news is so pawesome we couldn't believe it at first. But it's true: beloved Tripawds member Purrkins the Trikitty nominated us for this fun contest that ran during December. We WON!
When it was over, Tripawds Foundation was one of five lucky charitable organizations. Each was gifted $500 from the generous people at Embrace Pet Insurance.
What's even more exciting, is that the five people who nominated their favorite charity ALSO won $500!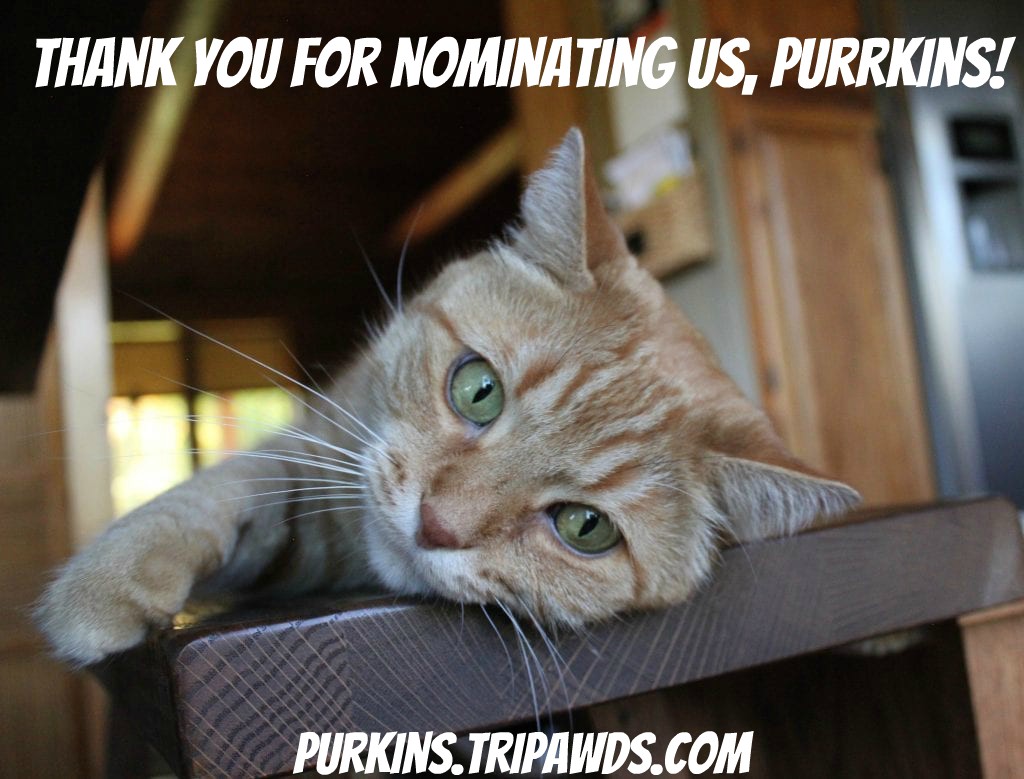 The best part is this $500 gift kicked off the 2020 Tripawds Community Fund. We can't think of a better way for us and Purrkins' pride to begin the year.

It's the first contest like that that we have ever won. We hope it's a sign that there will be more like it in our future! A big shout out and three paws up to that special Trikitty Purrkins, his brother Saxton and his people Mark and Holly for nominating us.
If you see a giveaway like this and a non-profit organization can win a donation, we hope you'll think of Tripawds Foundation. As you can see, contest dreams really do come true.
Let's keep the 2020 Fund going!
[progress_bar id="16534″ show_title="yes" show_totals="yes" style="wdf-basic"]