On January 20, 2020 our lives changed forever. The previous week before Elli started limping and I assumed just a sprain. I gave her a few days to heal with medication, but nothing got better. We took her for x-rays and the vet diagnosed her with possible osteosarcoma. I was shocked to say the least! We made the decision early that we would do palliative care as I didn't think a 168lb 6yr old Great Dane would do well on 3 legs. Around the middle of March 2020, Elli was having such a hard time walking and wasn't able to enjoy life, but was still so full of energy and love. We went to the oncologist for another transfusion and discussed in greater detail the amputation. That's when we took it as a sign that she wasn't done fighting and we shouldn't be either. Elli became a Tripawd on March 23, 2020.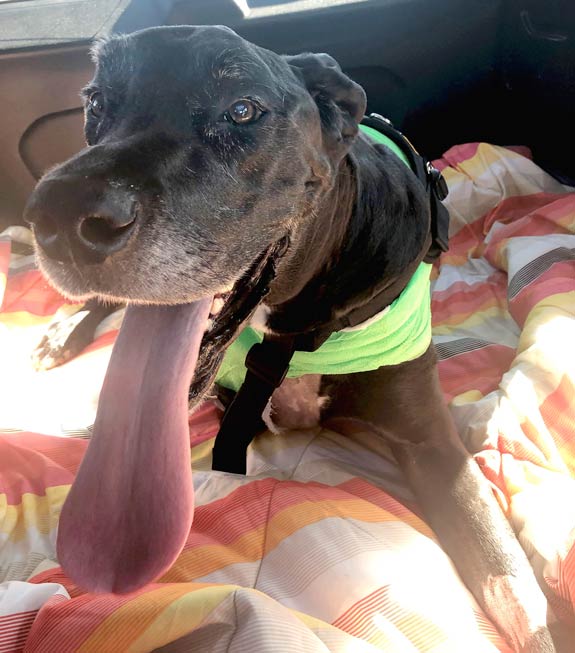 It was a rough start as her 2 hour surgery became 6 due to her size. The surgeon said these were some of the largest veins he's ever seen and he was just in shock. Following surgery we ran into a few complications but Elli was a champion through it all and honestly you wouldn't even have known something was wrong. She developed a small infection post op so she had to have a delay homecoming, she developed a seroma that had to have several drains place, and 2 weeks post op we learned that 10cm of skin had died post op which had to be removed. Here we are exactly a month later and we are finally getting stitches out, off all medications, and no more bandages. We all need a bit of a break, so next month we will start chemo to complete our process.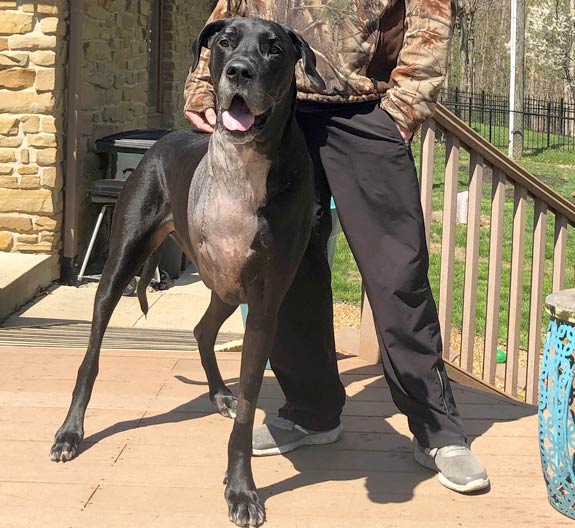 Elli has been our champion and we can't wait to see her have fun on 3 legs chasing squirrels, playing with her little sister Riley, and just being her again.