IT'S MEEEEEEE………THURSTON
THURSTON a BIG inspawration in soooo many ways!!!!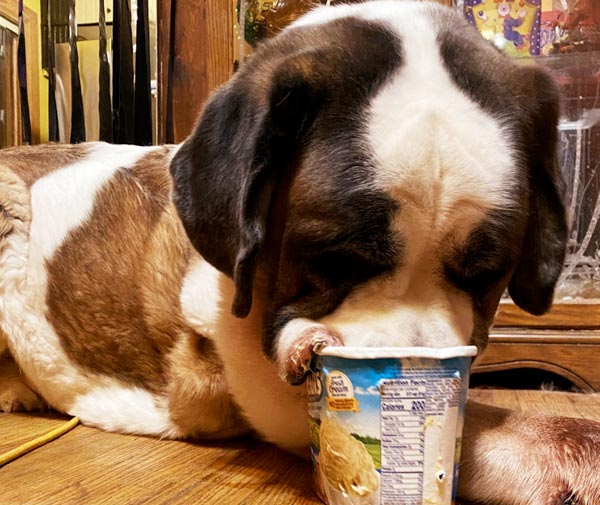 OMD!!! Too many ways to mention how he has touched us….and shall continue to touch us!!!!
For one thing, he has converted us all to Blue Bunny Ice Cream!! He convinced us it's good for us, and we believe him!!!! After all, Thurston beat ALL the odds and blew statistics out of the water!!!I It had to be, in part, because of all the nutrition in Blue Bunny Ice Cream!! 🍧🍧🍧 🍨🍨
Thurston added so much joy to our lives and that, along with BBIC, lifted our spirits and probably jas added longevity to our own lives!! Afterall, laughter is the best medicine!!! 😁
I, like everyone here, roared with laughter at his humor, sarcastic wit, and at all the GLORIOUS milestones we got to celebrate with him!!! And we celebrate that two years going strong, that piece of crap disease could. NOT touch him!!! He beat it and, although it was bloat that "took" him……
⭐⭐⭐ THURSTON IS IN THE TRIPAWD RECORD BOOKS AS A SURVIVOR ⭐⭐⭐
And in top of that, Thurston showed everyone that big dogs can handle being a Tripawd exquisitely!!!!!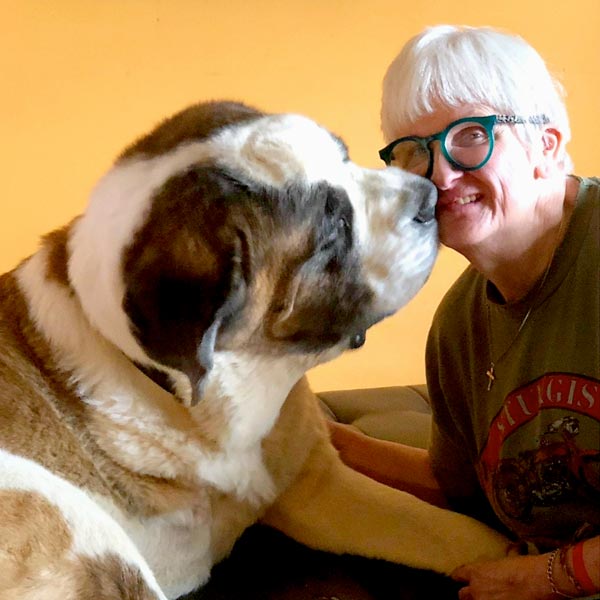 Thurston is soooo adored and .loved by his Hoomama and "The Other Dog Raffie". The bond was like no other and TRULY can NEVER be broken!!!Without question, his Hoomama's love and that of his brother is what added to his victories and to each one of his moments being the best moment evvvver!!! Every dog should be so lucky to have Gloria as their Soulmate on earth….and beyond. 💖
Thurston, beca of yoir presence, you have made this world brighter, more fun, more loving more joyois and more fun….I know, I already said "more fun"! But the laughter (AND inspawration and hope) you have shared with us shall eternally light our path as we continue our earth journey (as well as our trips to the grocery store for Blue Bunny Ice Cream).
Always with us, never forgotten and always remembered with all the smiles you put in our hearts. 💖💖💖
~ From a Loving Friend
Thurston's journal of osteosarcoma treatment