The Tripawds ASAP grant #44 goes to Tripawds member bugpuddincup to help pay amputation costs for new Tripawd Pepper. Read on for her story, and learn more about the Tripawds Amputation Surgery Assistance Program. See if you or someone you know qualifies for our pet amputation financial assistance.

This grant is made possible by the charitable contributions of Tripawds fans like you. Thank you for your support!
ASAP Grant for New Tripawd Pepper
I've always seen animals with amputations but have never thought about the process, what owners go through, how hard it is to decide which life would be better for your fur baby. The decision to amputate was so hard, I wasn't sure if it would be the best option for Pepper or not. I came to believe that this was best for her, I think it would have been harder for her with rods and pins. This process was extremely stressful, I've been anxious since admitting her to the hospital. Just hoping for the best, slowly, she is getting there. I'm soo happy to have her home with us, she is still hurting but she is happy. We are doing what we can for her.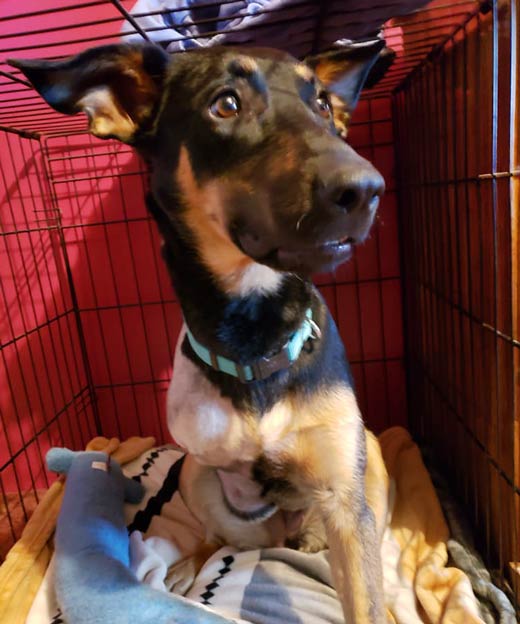 Despite all that has happened to her, the journey that we took to get here, she is such a sweet and loving puppy. I didn't expect this to be how things went when I adopted her, nonetheless, I would never give up on her.
Her resilience is amazing, already trying to speed around the house. Pepper is getting brave very quickly, climbing up onto the loveseat although she needs help getting back down. She is bringing light to what other animals have to deal with when having an amputation, I can honestly say that I have never stopped to think about it until now.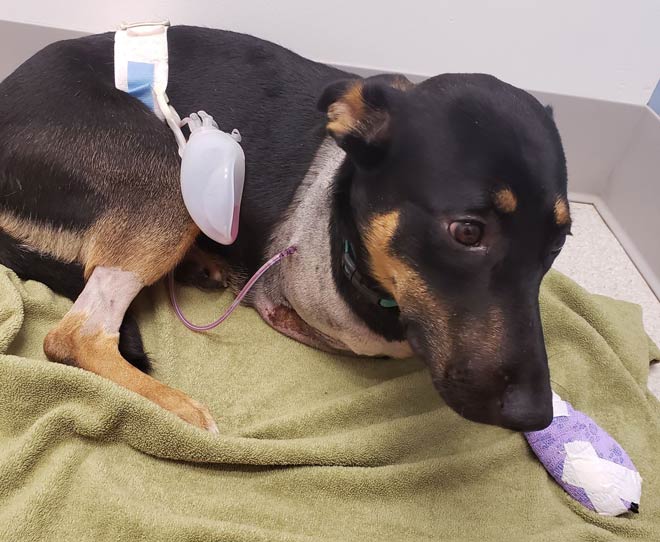 The pain and struggles that these animals go through. It is incredible how fast they are able to start bouncing back. She has taken it upon herself to walk down our back ramp instead of getting carried down it safely. No doubt she will be learning stairs next, though I hope to prevent that before staples are taken out.
I worry about her hurting herself, but I am both excited and terrified to see what she does next.
~ Brittany and Pepper (aka: bugpuddincup)