The Tripawds ASAP grant #45 goes to Tripawds member lola0427 to help pay amputation costs for new Tripawd Lola. Read on for her story, and learn more about the Tripawds Amputation Surgery Assistance Program. See if you or someone you know qualifies for our pet amputation financial assistance.

This Tripawds ASAP grant is made possible by the charitable contributions of Tripawds fans like you. Thank you for your support!
Tripawds ASAP Grant for New Tripawd Lola
One upsetting Friday morning, Lola was in the back yard and crawled from under the fence and was able to get out and into the neighbors yard. It is to be noted that Lola was in heat during this time and that my house is on the main street. She later wandered around and went to the main street and that is when the neighbor saw the incident happened.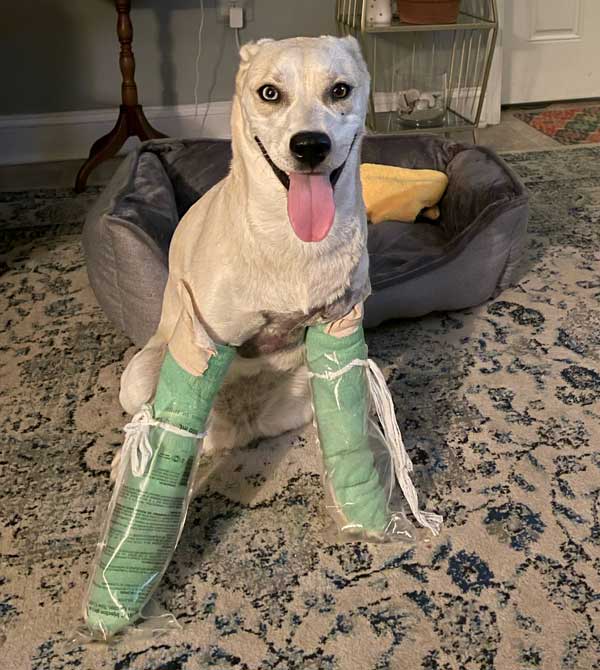 The neighbor told me that it was a FedEx truck and that it was coming fast but was still far from Lola, however, the truck saw her coming from afar but did not even make an attempt to stop the truck and just kept going and Lola did not know any better and got hit.
My neighbor also told me that she was thrown/dragged for a bit by the truck due to the collar getting stuck in a hook so she was not able to leave on her own. After this happened, Lola ends up in the side of the road and that is when my neighbor noticed she was struggling to get up on her own and made an attempt to pick her up and take her to our house, but my neighbor was not able to pick her up because she was in too much pain and the trauma she received was unbearable.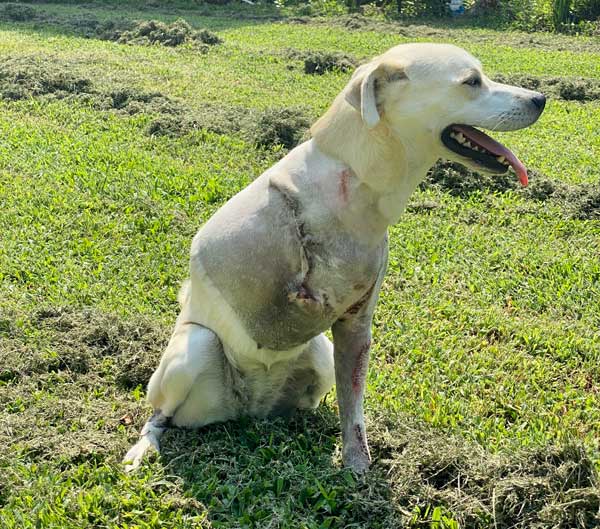 Lola tried to bite my neighbor which was something unusual on her because she is very friendly but she was in a lot of pain and at that point she did not trust anyone if it wasn't me or my mother. In spite of everything, I was working two hours away which made everything harder but I was able to rush to the veterinary where I met up with my mother and girlfriend who were able to take Lola just in time.
~ Jefri and Lola (aka: lola0427)