The Tripawds Rescue Fund is going strong and helping pets in need, along with the great rescues who are there for them.
The cat rescue group Stray Cat Blues from Pennsylvania recently applied for our matching grant fund to help Mocha get the care she needed. Thanks to pawesome donors like you, she did! Here's what Jessica from Stray Cat Blues told us about Mocha's situation.
From the Streets to Her Forever Home, New Tripawd Cat Mocha is on the Mend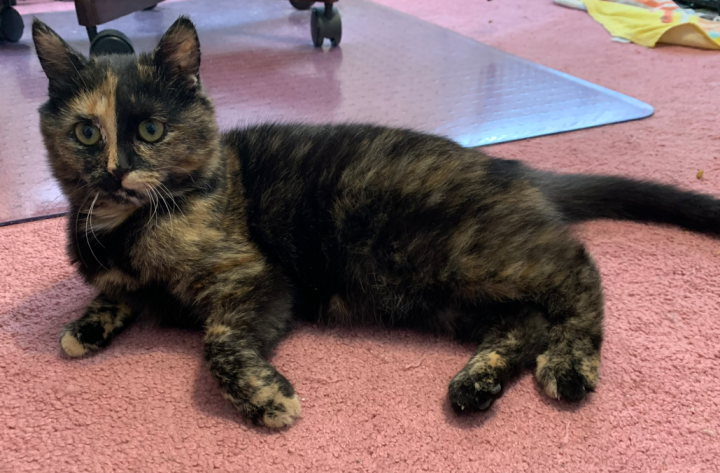 Mocha, a beautiful, sweet two year old cat was rescued off the streets with a severely injured front leg. The vet suspects that Mocha was hit by a car, and suffered severe nerve damage.
As the limb did not heal with conservative treatment, amputation was recommended and is scheduled for Tuesday.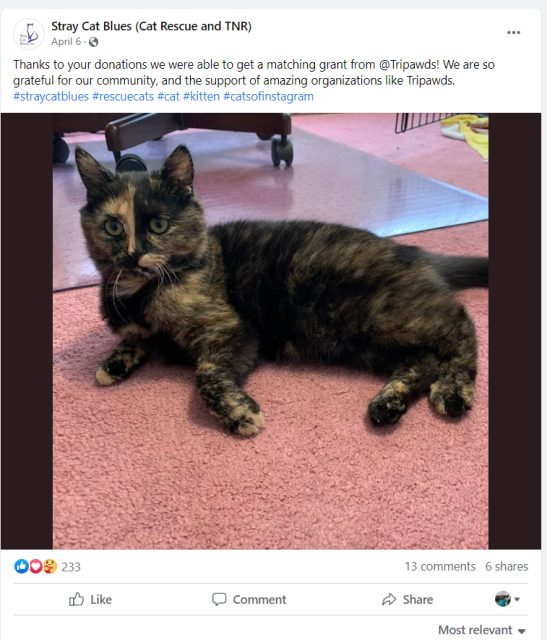 Once recovered from surgery, Mocha will be available for adoption! Mocha has a bright future ahead of her!
As veterinary expenses remain a limiting factor in rescue, Stray Cat Blues, Inc thanks the Tripawds Foundation for supporting her recovery!
Mocha Update!

It has been three weeks since Mocha's surgery and she is doing really well. She seemed so much better the day after the surgery, almost like she wasn't carrying a dead weight around with her any more. Her stitches are out and her incision is healy very nicely. Her fur is starting to grow back, too. She has made friends with another eight month old kitten in the room with her and Mocha likes to talk to him and try to touch him with her other paw from the safety of her crate. It will be another few weeks until she is spayed and then she will be ready for adoption.
On behalf of Mocha and animals in need, thank you Tripawds donors for making another Tripawd success story possible!