On December 6, 2014 Eddy's mom sent us these kind words along with her generous contribution to help keep Tripawds online…
Four months ago today, our lives were changed as our beloved family member, Eddy, diagnosed with osteosarcoma, became a Tripawd.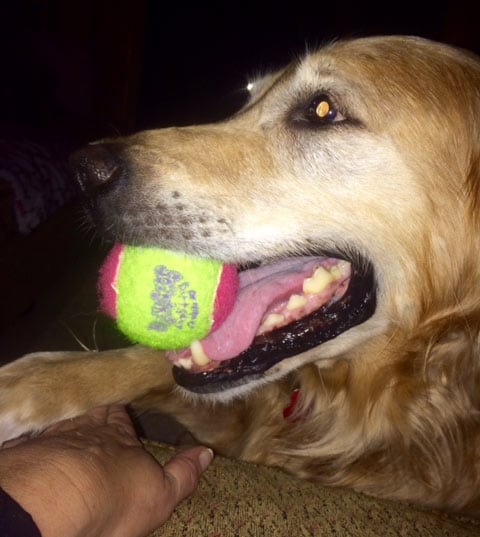 The Tripawds community has been a wealth of information and support for us in helping Eddy on this journey. Today, on Eddy's four month Ampuversary, we would like to give back to the organization that has helped us through some of our darkest days.
I am not certain how we would have navigated these uncharted waters without the help from our friends at Tripawds. You have been nothing short of a blessing in a difficult time. In honor of Eddy, who is in the fight of his life, I would like to make this contribution!
Thank you, Tripawds for being there for us.