On every page of this blog, you will now find buttons for easily spreading the word about the Tripawds Foundation!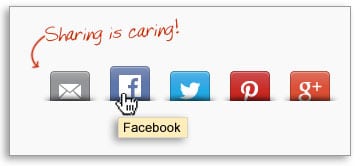 Help us help Tripawds everywhere by sharing current projects, the latest donors, and news about how you can help keep Tripawds online. Simply click the button for your favorite social network to open a new window where you can add a note for your friends and family.
Email the link for any page.
Share links on your Facebook profile or group.
Tweet the link to your followers.
Pin pictures to your Pinterest boards.
Share links with your Google+ circles.
Look for the buttons below every post and page, and in the sidebar on most pages. Be sure to spread the news after you make a charitable contribution and encourage others to do the same!