We have been long-time fans of Greyhounds Rock – Fredericksburg, and the ongoing work they do to Take A Bite Out of Canine Cancer.

From the time TJ and his pack first joined the forums, to when Tripawds founders Jim and Rene presented their Be More Dog brunch keynote address at the 2012 conference, we have always been supporters of each other's organizations.
TJ was a retired racing greyhound and three-year osteosarcoma survivor! He was the Greyhounds Rock spokesdog, and a true Tripawd Hero indeed.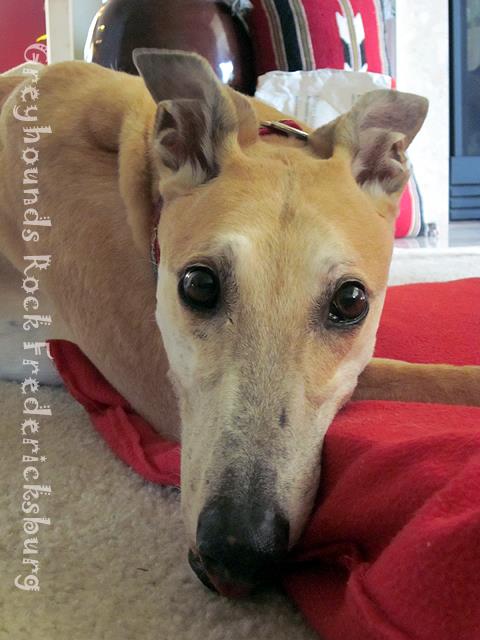 We were truly touched to receive a generous donation by check in his honor in our Christmas mail. Enclosed was a note that read…
…we had already ear-marked one recipient for the year, but we couln't not thank one of our greyt supporters! Thank you for the work you do!
These kind words make their charitable contribution even more meaningful. It is a perfect example of one good organization fighting canine cancer paying it forward to another helping those coping with amputations caused by the disease!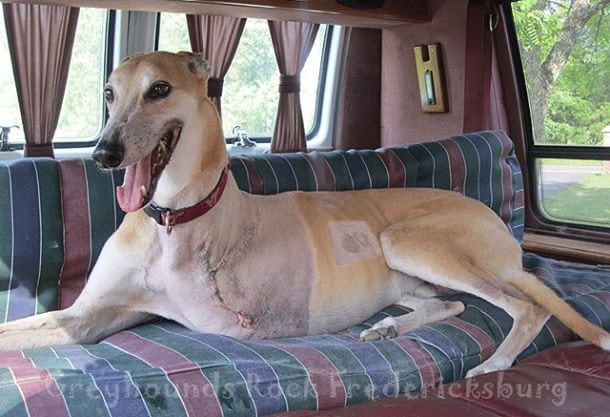 Please visit Greyhounds Rock for more information about the wonderful work they are doing.