They won't be making any more months this year.
Now is the time to make a charitable contribution to the Tripawds Foundation 501c3 public charity, and still receive the tax deduction for 2014!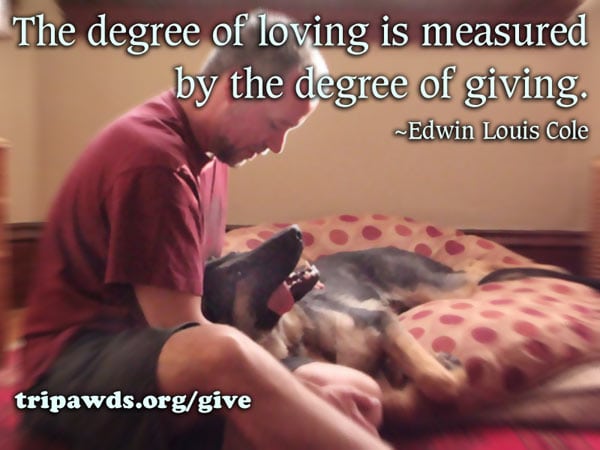 We know the holidays are a busy time. But it is also time for giving back to those you love. If you have found help and support from members in the Tripawds blogs, discussion forums and live chat over the past year, please consider making a small donation or recurring contribution to help keep the community online!
See progress of the first Tripawds Community Fund below, and click the Support button to see how you can help us reach our goal of helping amputee pets and their people everywhere—and take the deduction* off this year's tax bill.
[progress_bar id="146″ show_title="yes" show_totals="yes" style="wdf-basic"]
Support Tripawds
*The Tripawds Foundation is a 501c3 public charity, EIN #46-4636797. Please consult with your tax preparer for details regarding deductions for your circumstances.