We are touched, honored, and grateful to receive a contribution and these kind words in memory of Salem Bynx, more than a year after his passing…
Salem was only a tripawd for a few weeks, but the gift he gave me was something I could never forget.  Not only did he show me strength and courage, but he brought me to this amazing community that has supported me since day one.  It has been a year since he has passed and I am still looked after and loved by the people in this community.  I have learned how to love more openly.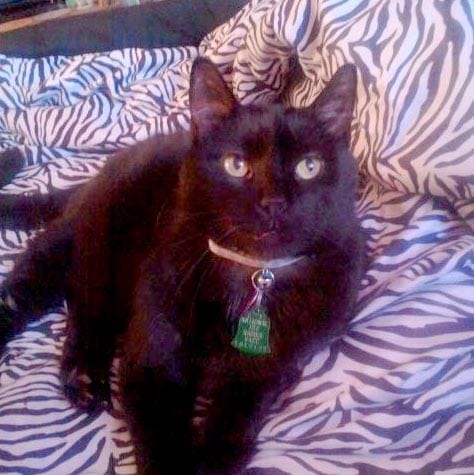 Salem was my kindred spirit the second I tripped over him in a parking lot.  I knew from that day on he was mine and I was his.  I was a changed person because of his constant love.  He was something I loved to come home to.  If I was on vacation I would miss him dearly and want to leave to go back home to him.  I had no idea love could be so strong, so vibrant.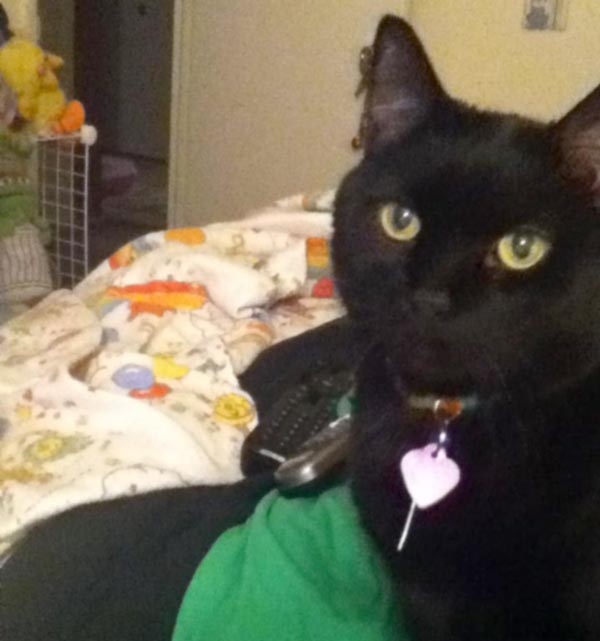 When Salem was injured, my world was crushed, but I didn't give up on him, as he never gave up on me.  Not having him here with me anymore is draining, but I still feel his love all around me.  I wouldn't change a single decision I made, and I thank this community for giving me the strength and knowledge to give him even just a few weeks of comfort.