With the first Tripawds Community Fundraiser in full swing, we've been busy swinging hammers to keep up with all the Tripawds charms for Angel Level donors.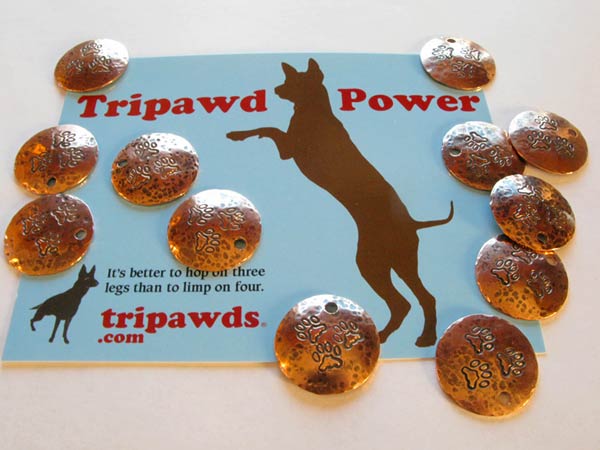 The second batch is in the mail, and we are already working on more!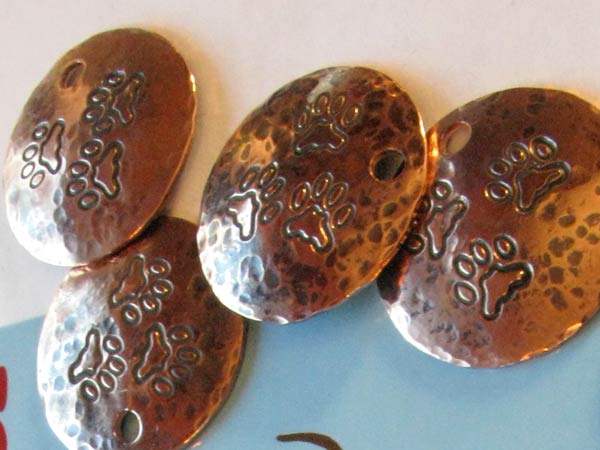 When we first launched the Tripawds Foundation blog, and kicked off the first Community Fund, we decided to reward donors with Honors for various contribution levels. It is just a small way to thank you for supporting Tripawds.
Tripawds Foundation Donation Honors
We never expected to be so busy making charms, but many Tripawds members and supporters have been quite generous with their charitable contributions. Just check out our current progress below, then consider making a small gift to help us reach our goal so we can start helping tripawds everywhere, in many more ways. We are more than half way there!
[progress_bar id="146″ show_title="yes" show_totals="yes" style="wdf-basic"]
We know the charm isn't worth much, but we hope it means as much to you as it does for us to make them. Just look at what one donor recently had to say…
My sweet boy, Eddy, joined all of the other Tripawds in heaven this afternoon around 5 pm. How blessed was I to find this charm in my mailbox this evening! Thank you Tripawds! I am forever grateful to this group for guiding Eddy and me on this journey! —Angel Eddy's Mom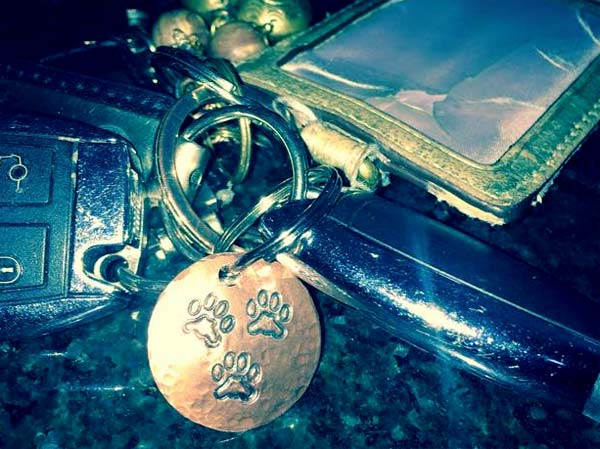 And yes, we personally hand stamp each and every charm with three paws and lots of love, so each one is unique—just like you and your Tripawd Heroes and Angels.
But every little bit helps, and all donors get something! Everypawdy who gives to the Foundation will receive a tribute post on the Honor Roll. Other Honors include e-book copies of The KillBarney Tour and Tripawd Heroes.
As for the charms? They are a limited time offer! Once we reach our goal for the Tripawds Community Fund, we will create new projects—with new Honors for gifts—so we can help amputee pets and their people in many more ways.
Support Your Tripawds Community Today!