Tri-pug Angel Maggie has been the biggest little inspiration to Tripawd Pugs everywhere. And her mom Karen (aka krun15) continues to be an active moderator in the forums, and huge supporter of the Tripawds community. We are sincerely touched by her kind words and huge donation too!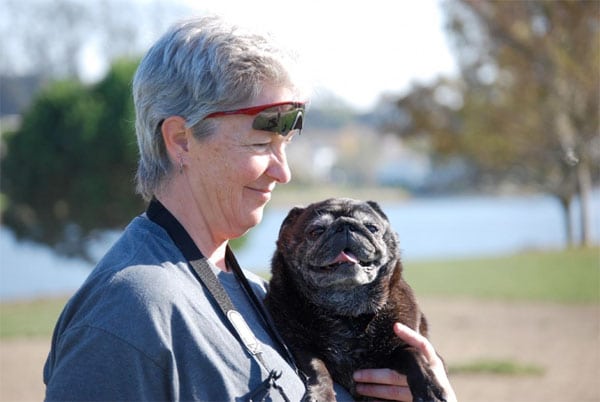 Every time a new member signs on, or when someone posts that their new tripawd isn't doing well I flash back to those September evenings, just days after Maggie's amputation, when I was sure I had made a terrible mistake.
I lived with that feeling for six weeks until Maggie finally decided she was OK with her new normal. Mag had her amp a couple months before Jerry so there was no Tripawds to help me though. If I can ease the worry or help a new member make a tough decision, I feel like I am honoring Mag's memory.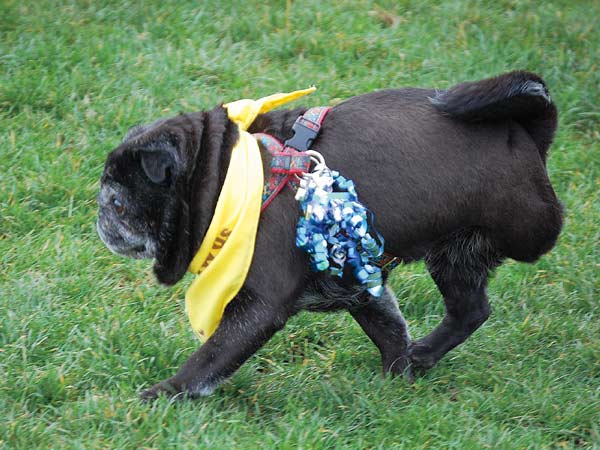 She wasn't a big Tripawd, or very fast. She was smart and obstinate and quite opinionated. But she was my heart dog and inspires me every day to try and be more dog, 4.5 years after she crossed the bridge.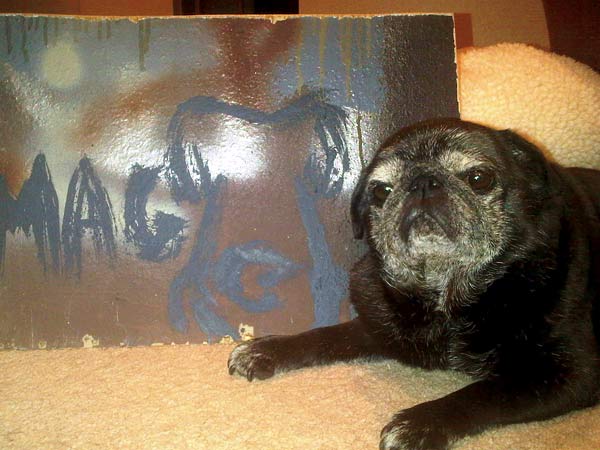 Seriously, we can't thank Karen enough for her ongoing support and for introducing the Tripawds community to Maggie. She has been an active member since October, 2009. Her blog is a well documented account of Maggie's mast cell tumor amputation and treatment. Maggie was featured in the first Tripawd Heroes book, and she was the inspawration for two Tripawd Power designs in the Tripawds Gift Shop.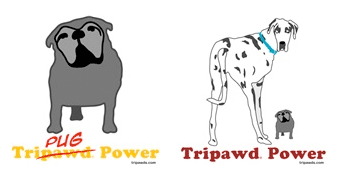 Hop on, Spud.