All Tripawds Blogs are free! If everything goes as planned, they always will be. The following information is for those members who have opted to help support the Tripawds community with a Supporter Blog subscription.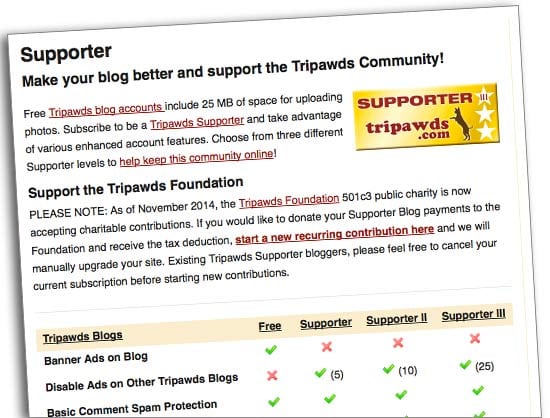 Attention: All Tripawds Supporter Bloggers
The 501c3 Tripawds Foundation has its own new Paypal account, allowing donors to make secure charitable contributions, via a single donation or on a recurring basis. Existing Tripawds Supporter Blog subscriptions are tied to a different account. These payments do help keep this community online! They do not, however, go directly to the Foundation since they are associated with the old Paypal account. Migrating subscriptions to the new account is not possible.
Tripawds Supporter Blog subscription payments are therefore not reflected in the Community Fund progress bar found throughout this website, nor are they tax deductible.
How To Transfer Blog Payments to the Foundation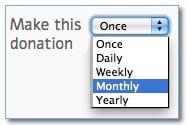 Tripawds Supporter Bloggers interested in transferring their subscription payments to the Foundation can follow these simple steps:
Start a recurring Foundation donation here.
Select your desired amount, and the time frame for which you wish to make ongoing payments.
Cancel your current Tripawds Supporter subscription.
We will ensure that blog maintains the applicable Supporter status.
Details can be found on your Supporter Status page and in the email receipts sent after each payment. Make sure you are logged in to view your blog's status and modify/cancel payments, or click the Supporter button in your dashboard
Sorry for the inconvenience! Any questions?