Zoey's leg was broken badly in a freak accident in our fenced back yard. Her right front was amputated January 8, 2015. Afterwards, She suffered horrible phantom pain and pacing.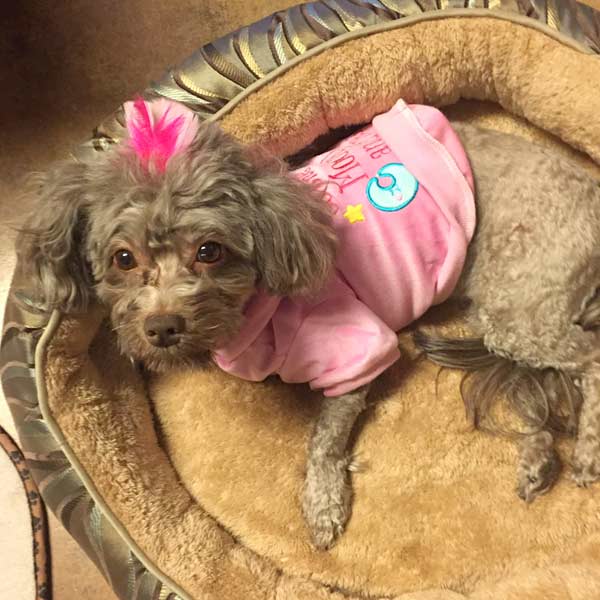 If it had not been for the support of the Tripawds discussion forums, I believe we would have all fallen apart. They encouraged us and educated us. We felt so much love and support.
Tomorrow will be one month and Zoey's progress has been amazing. Thank you from the bottom of our hearts!
—Kelly (formerly 1scaredmom)
Tripawds Forum Topics started by 'ZoeySparkles'