The following Honor Roll tribute is made possible by an anonymous donation given on behalf of tazziedog (AKA "Dr. Pam") and all she does for us.

For Tazzie
Tazzie was 6 yrs old when I discovered a lump over her right carpus and she had her leg amputated within 2 weeks. A post-op biopsy confirmed OSA (Osteosarcoma). We started chemo with carboplatin 3 weeks after her surgery. She had 5 doses every 3 weeks. I tried metronomic chemo with cyclophosphamide but had to stop after 1 month after she had a serious bladder infection. She did well with meloxicam, Power Mushrooms, and artemisinin for a total of 14 months when she suddenly collapsed and could not walk.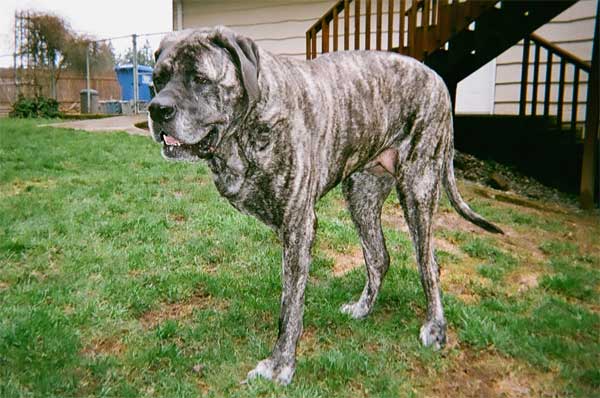 Unfortunately the tumor had returned in her spine. Since this is a very painful thing we decided to let her go. She was a big sweet girl and we still miss her to this day! I think she did very well for a dog that started out at 190 pounds and had prior operations on both of her knees (ACL injuries). Her quality of life was great until the very end.
I thank you guys for maintaining such a great website. I refer people to it all of the time and fortunately most of the dogs that we need to amputate do not have cancer. Even if people decide not to amputate their cancer dogs they can still gain valuable info.
—Pam