Many Tripawds members already know Fang's story, as they were right there beside Fang and I as we struggled with the decision to amputate, considered quality of life, and researched veterinarians and treatments.
But for those that haven't met him yet – Fang was 11 years old when we discovered an unexplained lump on his shoulder, and after many veterinary visits, researching, soul searching and support from this Tripawds community, Fang went through amputation surgery to remove the leg that would have otherwise killed him. Fang healed extremely quickly, and now – two and a half years later – he is still a happy, healthy kitty.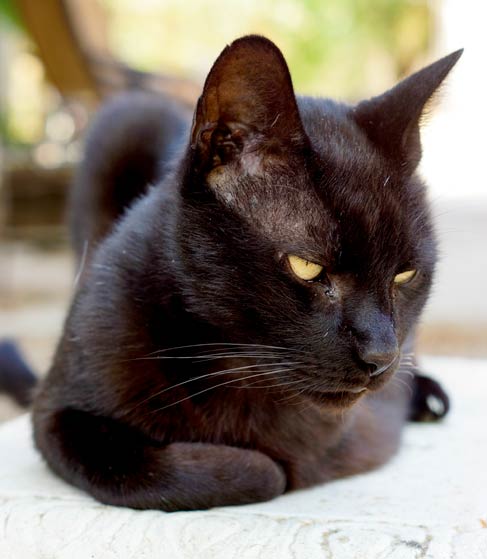 We know that we have the Tripawds community to thank in great part for this happiness, as we very likely would not have otherwise decided to amputate and so would not be enjoying all these extra years that Fang has been given. We believe fully in this community, and will always do our best to support them in any way we can!
If you'd like to read more about Fang's story, please feel free to read my posts telling his story from the very beginning in Fang's Blog.
Support Tripawds to Honor Your Angels & Heroes Here
First Tri-Kitty Blogger
There are now dozens of tri-kitty blogs hosted on the Tripawds network, but Fang's Story was the first Tripawds blog to share the story of a three legged cat! Fang is such an inspawration that his handsome photo below was chosen to represent tri-kitties on the cover of vet patient outreach materials now available to help people facing amputation for their beloved pets.