Having reached our goal for the first Tripawds Community Fund, the Tripawds Foundation is pleased to announce that the 2016 fund has been launched ahead of schedule, thanks to your support!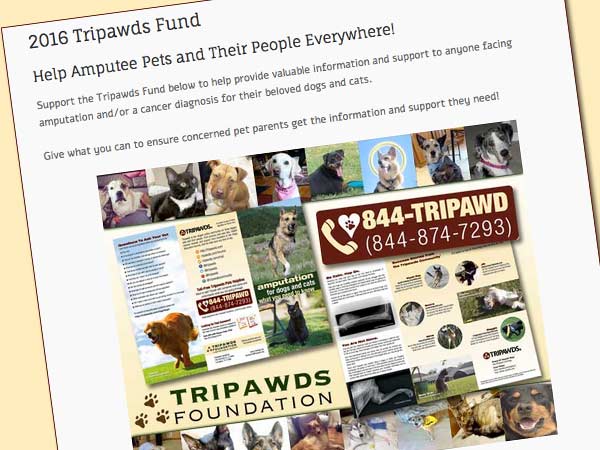 "Starting the 2016 fundraising campaign early," says Foundation President Jim Nelson, "will allow ample time to reach our goal for covering rising expenses and funding new projects in the coming year."
Support the 2016 Tripawds Fund
The 2016 Tripawds Fund has been kick-started with the generous grant from That Fish Place – That Pet Place, which donated more than $3,400 from their Pet Cancer Awareness Month campaign.
Progress bars throughout the Tripawds Foundation website have been updated to reflect the real-time status of all single donations and recurring contributions. Proceeds will continue to help concerned pet parents facing amputation for their cats and dogs in various ways.
With more projects to come once funding is available!
Donors who wish to help get the funds rolling can take advantage of the beautiful offer from Xena B. Donate $40 or more to receive a pair of silver earrings!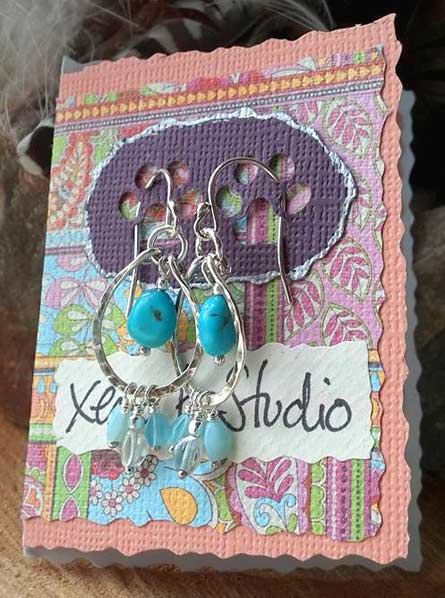 See the Giving page for details about how you can help Tripawds everywhere! All contributions are tax deductible and no amount is too small. Honor your three legged heroes and angels with a donation today, and stay tuned for more information about the exciting year ahead for the Tripawds community.