Cosmo is Fifth Recipient of Rehab Reimbursement*

Tripawds Community member avdb23 is the latest to benefit from a free rehab session thanks to the Maggie Moo Fund for Tripawd Rehab. Read on for details about Ali's experience with rehab for Cosmo, and please consider making a donation to help keep this fund going!

Learn about the importance of rehab and how to get reimbursed!
Tripawd Maltese Cosmo Benefits from Free Rehab Consultation
Our 7 year old Maltese Cosmo was diagnosed with Osteocarcinoma in his front right paw in Jan 2016 and had an amputation shortly there after. He struggled greatly with post residual pain in his back legs (the unaffected legs) for quite some time following post amputation.
Through the guidance of this great community we found Pine Woods Animal Hospital and their fabulous rehab clinic. It took a few weeks of rehab and a trial of many different pain medications but I am so happy to say that Cosmo is back to his old self again!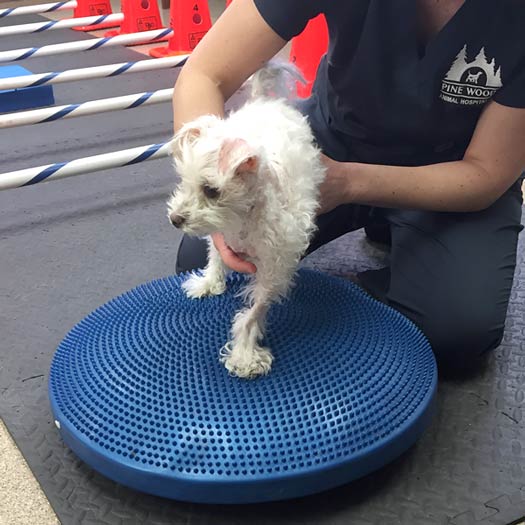 Stephanie our rehab tech took a lot of time to figure out exactly what was going on with Cosmo and determine why he was having so much back in his back legs that were never affected by the cancer. It turned out that he was having increased pain reception. So through the use of the tens units, massage, stretching, exercise and the life saving medicine of Amantadine Cosmo is living a pain free life!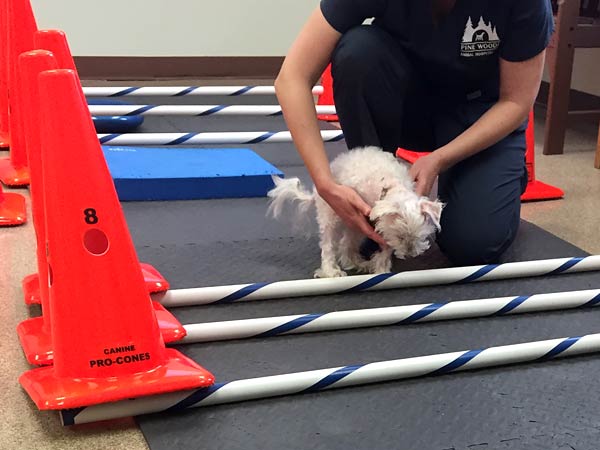 Stephanie was/is amazing with him. I would recommend their facility to anyone in the WNY area! At rehab we did many exercises such as the Balance Disc, hurdles, water treadmill (which he wasn't the biggest fan of) and the use of a tens unit to really help work out some sore muscles.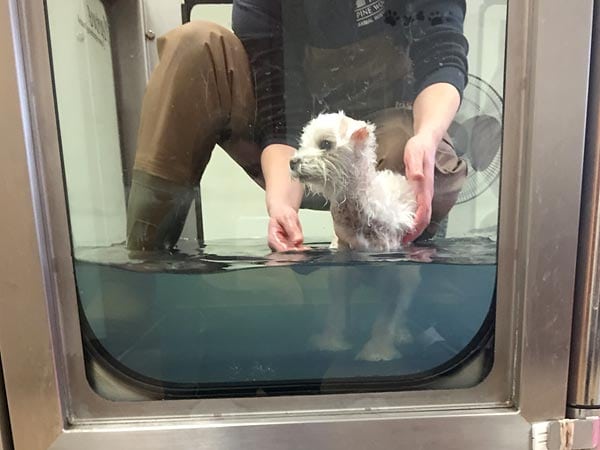 I will forever be in debt to the people in the Tripawds community who suggested this facility to us and has coached us the whole way through recovery! Thank you so much to everyone!!
Maggie Moo Fund to End?
*NOTE: The Tripawds Veterinary Rehab Reimbursement fund is a trial program with a preliminary budget for five grant recipients. Cosmo was Number 5. With your help, we can keep this fund going to help more Tripawds and their people!