Don't miss these incredible offers on amazing original artwork during the upcoming 2016 Tripawds Foundation Auction!
MUTTS Signature Strip with Surprise Illustration
One of the top items up for bid in this auction is the MUTTS Signature Print with Surprise generously donated by Patrick McDonnell and the team at Mutts.com.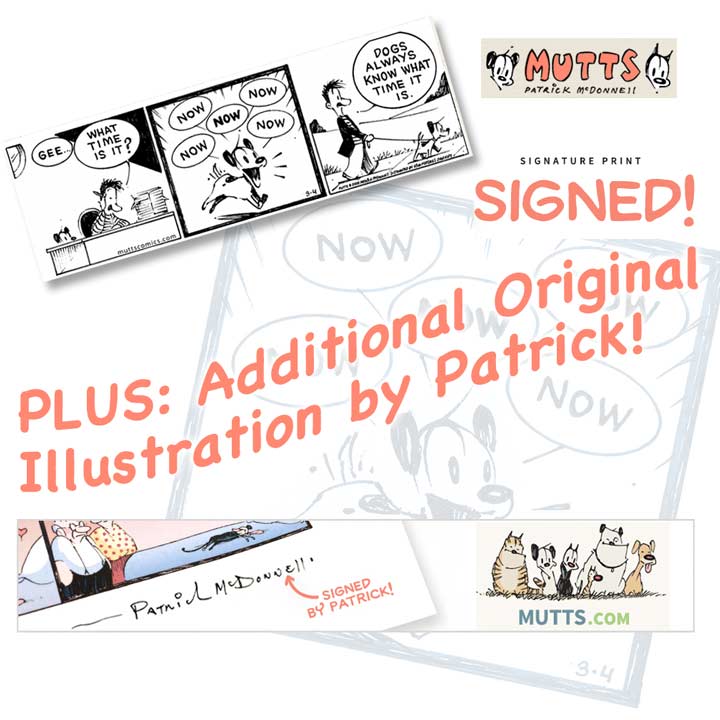 This classic Mutts strip features Ozzie wondering what time it is, and Earl the dog answering with a resounding Now! Now! Now! Now! Now!
Now you can own this signed print of the strip suitable for framing, and an original illustration by MUTTS Creator Patrick McDonnell!
Tripawds Loves MUTTS Comics!
And MUTTS Creator Patrick McDonnell loves Tripawds!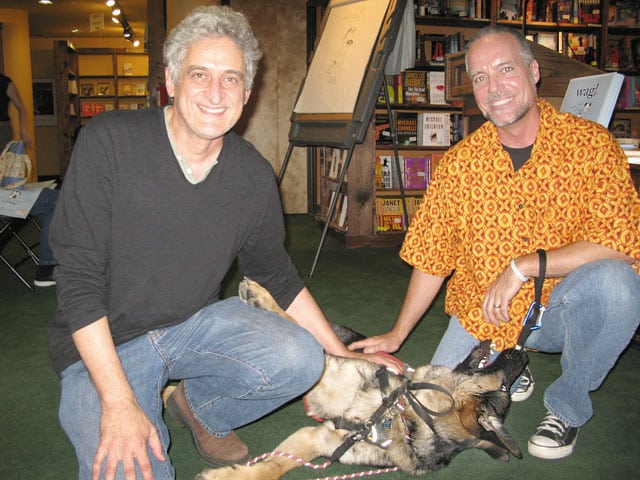 Long before we met Patrick at a book signing in 2009, we have been huge fans of his work. Viewers of Nature's Why We Love Cats and Dogs should remember the scene where Jim and René mention the same comic strip they saved as a reminder to Live in the Now with Jerry.
A Piggy's Tale Comic Books
Where else but in the Tripawds Charity Auction, would you find the first Four Issues of A Piggy's Tale – the only comic book featuring a three-legged Superhero!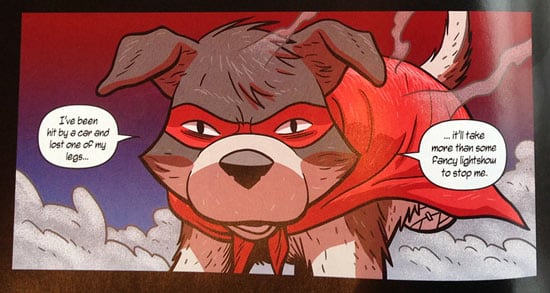 We all know our Tripawds are superheroes but did you know that one lucky Tripawd has his very own comic book series? Join Piggy as he triumphs over evil! Follow Piggy's adventures with his sidekicks in 4 page turning comics.
Personalized Pet Caricature
Get this Personalized Custom Pet Caricature with you and/or your furry friends!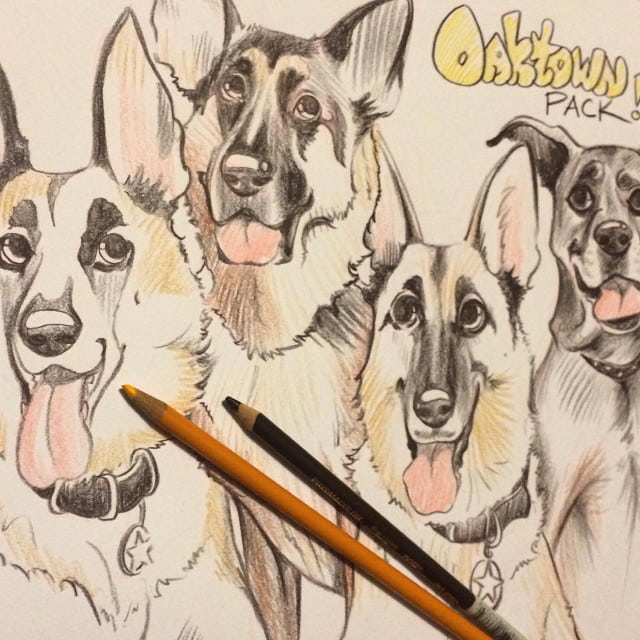 Bid on this gift certificate good towards one custom black and white or color caricature by the talented San Francisco, CA based artist Erika Chan.
Penciled Pet Portrait
Bid on this Realistic Pet Portrait of your dog or cat hand drawn in pencil by the talented artist Taylor Burkam.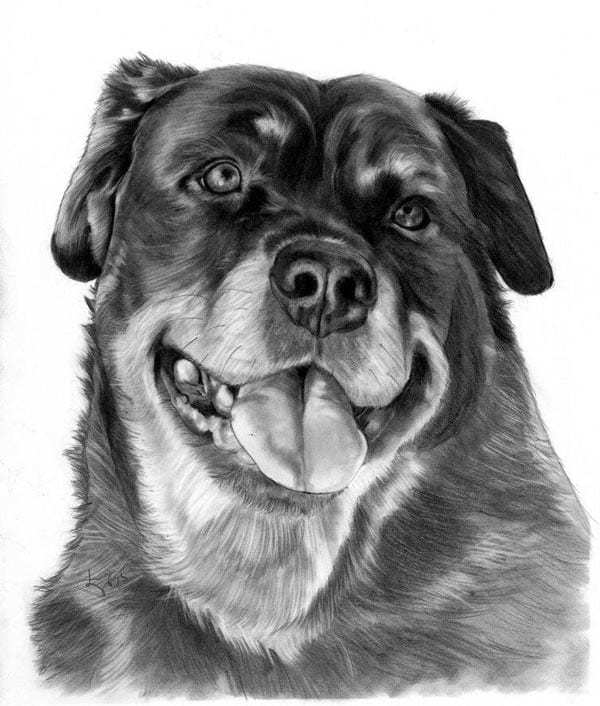 Taylor has created absolutely beautiful pet portraits for a number of Tripawds members. Memorialize your beloved companion in a work of art you will treasure forever.
But Wait, There's More…
We'll be listing new items right up until the auction starts on Saturday, October 15, 2016. At 7:00 a.m. that day, you'll be able to add items to your Watchlist, or start bidding.