Gear Fund Harness #2: Denice and Amber
The second Ruffwear Web Master harness donated by the Tripawds Gear Fund went to Denice for her three legged German Shepherd Amber in Southern California.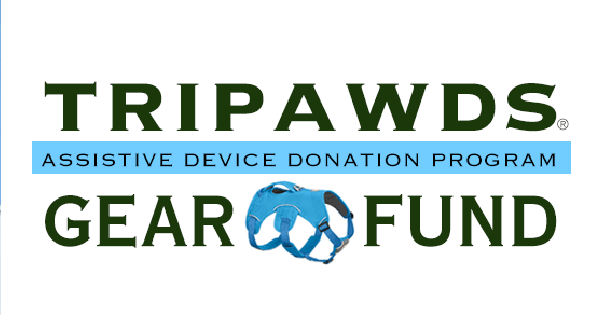 Learn more to see if you qualify for a free harness, or Support the Tripawds Foundation to help more Tripawds and their people!
When Amber was 9 months old, hikers found her abandoned in the hills of Southern California. She had been shot in her front leg. They carried her out and dropped her off at a shelter, where a dog rescue organization stepped in to take over her care. But by the time she received proper treatment, her leg was no longer salvageable and the vet recommended amputation.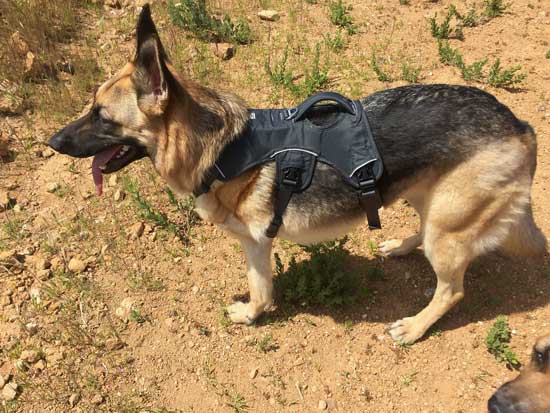 Shortly after her surgery, I became Amber's foster. To be honest, I was a little nervous. I never had a Tripawd before and I worried if I could care for her. But when I brought her home, I knew she was the dog for me. She had a sweet personality and an amazing spirit. The first couple of weeks were tough though. She suffered from separation anxiety, fear and what I could only call, depression.  I could see that her past trauma and her adjustment to a new life were hard on her. She struggled finding her balance again.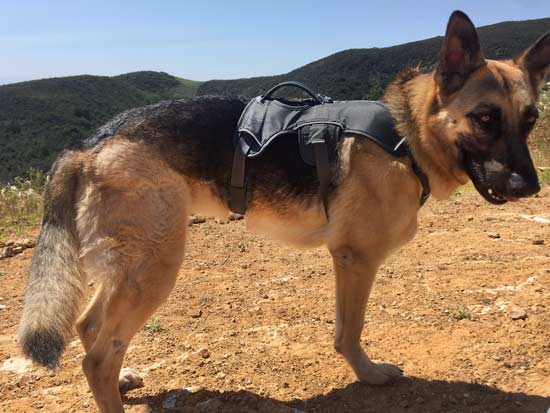 We would go on outdoor adventures from time to time and that's when she really started to come into her own. She loved being outside and just being a dog. We swam at the beach, went on bike rides and hiked many trails. At first, I had naively thought she would be limited by her amputation, but boy, did Amber prove me wrong.  And as her strength and endurance grew, so did her personality and confidence.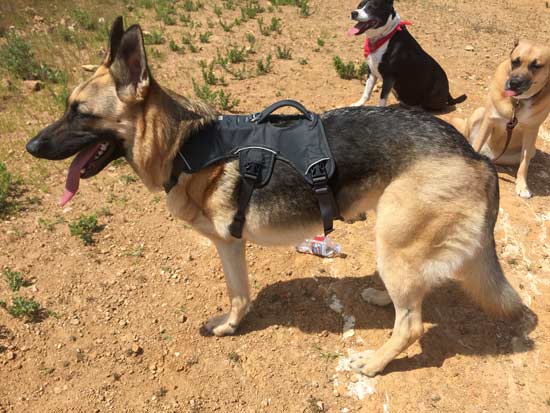 Two and a half years later, Amber is full of life and going strong. We hike several times a week and you will often find Amber leading the pack. I think that her resilience and strength is a testament to Tripawds. That whatever comes their way, they are able to adapt and keep moving forward.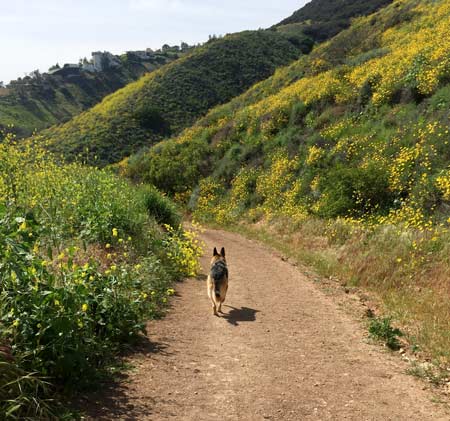 And on the days when this Tripawd isn't on an outdoor adventure, she spends her time as part of a dog therapy team at Children's Hospital LA, bringing much needed TLC to the patients and staff there.
—Denice