Three paws up to Tripawds community members, fans and Foundation supporters for helping us help three legged pets and their people everywhere during the current matching contributions campaign!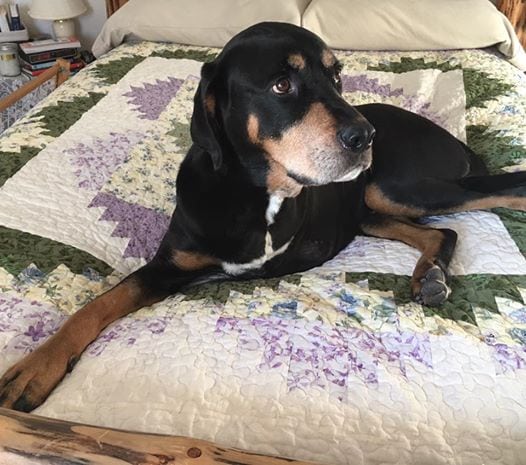 In Memory of Boone…you were one of a kind Boone. We miss seeing you around the neighborhood!
~ Gennifer
Every dollar we receive during Pet Cancer Awareness Month this year, is worth three dollars to help maintain Tripawds assistance programs!
For Mighty Max
~ Linda
Many thanks to more supporters for your contributions during this campaign!
~ Janette, Pamela, Stephanie, Rachel, Sally, Brad, Michelle, Morag, Susan, Patricia, Donna, Judy and all our ongoing contributors with Tripawds Foundation donation subscriptions.
Stay tuned for more tributes to Tripawd Heroes and Angles!
Support Tripawds to Honor Your Angels & Heroes Here
NOTE: We are now half way through the month, and almost half way toward our goal of raising $1000 during Pet Cancer Awareness Month—which will earn the Tripawds Fiundation $3000 to keep current programs going to help amputee pets and their people everywhere!