A long time Tripawds fan honors Morph, a friend's three-legged kitty…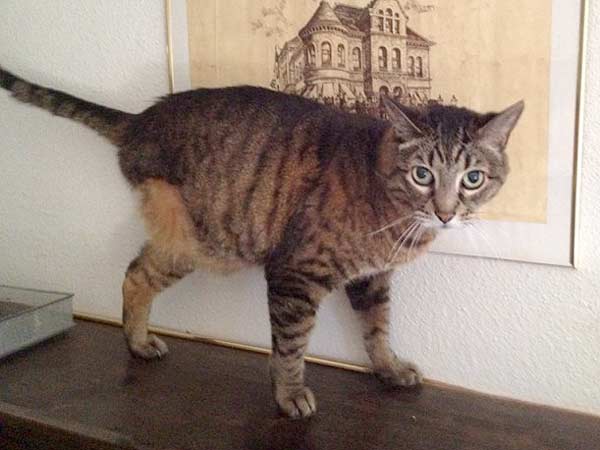 Of course I had to honor him here. I think of you guys and your work so often and send lots of people your way. Morph died March 29 at the incredible age of 17. He was a Tripawd, as well!
His dad reached out to me years ago for advice on launching a pet blog, and we've stayed connected since. Here's Morph's About Me page. I'm actually not sure how he lost his leg, but he certainly lived his life to the fullest!
I found a better pic of Morph showing his happy three-legged-ness! 🙂
Cheers to you and yours.