Tripawds spokesdawg Wyatt Ray says "3 Paws Up!" to everypawdy who donated to That Pet Place to help support the Tripawds Foundation during Pet Cancer Awareness month.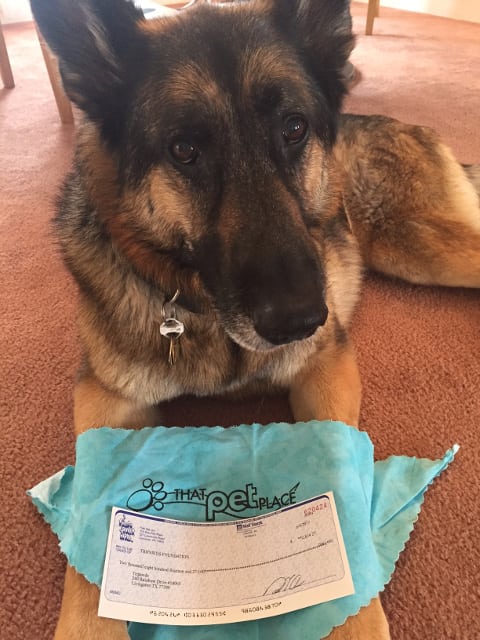 That Pet Place Raises $2500+ for Tripawds Foundation
Take a closer look at that check. The fine folks at That Pet Place in Lancaster PA held another amazing in-store fundraiser during the month of May.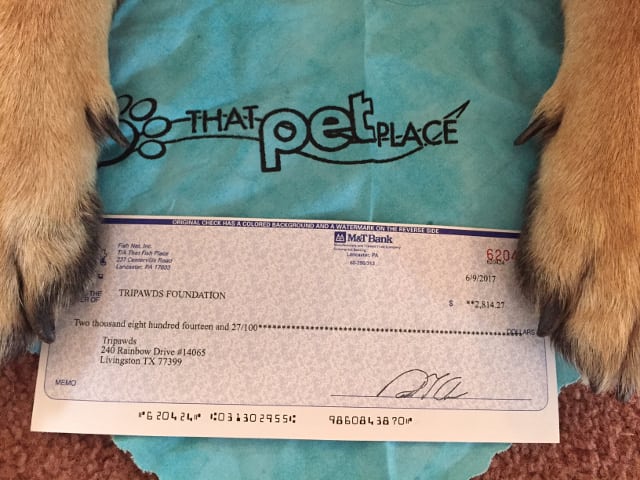 Customers were asked to contribute by purchasing a Pet Cancer Awareness ribbon to be displayed throughout the store all month long. The result was a grand total of $2,814.27 to help fund Tripawds assistance programs!
Thanks to That Pet place we are that much closer to reaching our goal to help Tripawds everywhere this year!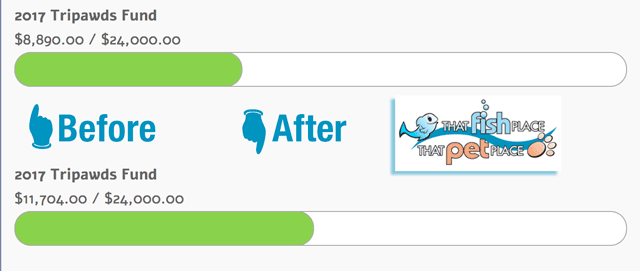 Almost There…
We are now more than half way through the year, but not quite at 50% of our fundraising goal for the year.
Please consider making a charitable contribution to help keep us on track to fully fund the current Tripawds assistance programs:
Support Tripawds to Honor Your Angels & Heroes Here
And, if you are anywhere near Lancaster, Pennsylvania, drop by That Pet Place to let them know how much you appreciate them helping Tripawds and their people everywhere! 🙂