For Molly and Amber, from long time generous Tripawds supporters Bob and Kris.
A Story of Two Soul Sisters
It is said that love is a condition where you can't find happiness unless the other person is happy. So it seems to us that this also is the case with two pets who have known each other from their earliest lives. Molly came to us as a rescue. She was a small Australian Shepherd and border collie cross. Skittish at first since she had been shot at by her previous owner she slowly learned we had patience, time and love. She became deeply attached to my wife and we enjoyed hikes and days of play with this special rescue. After two years we added a German Short-haired Pointer named Amber to the family. The GSP was also female and this can sometimes cause tensions with another female. But we were lucky, the new puppy needed minimal training since Molly took charge. Herders need a job and Molly made training Amber her project. Molly showed her the pet door out, prevented her from getting through the fence, barked to get our attention if Amber tried to do something she should not, and generally made raising Amber nearly effortless.
For many years, Molly and Amber bonded as deeply as any dogs we have ever had in the family. Amber followed Molly everywhere and looked to Molly for guidance in unusual situations. They seemed like sisters. They lay together on a single dog bed whether there was room or not. On camping trips Molly would never leave the campsite and if Amber attempted to stray, Molly brought her back.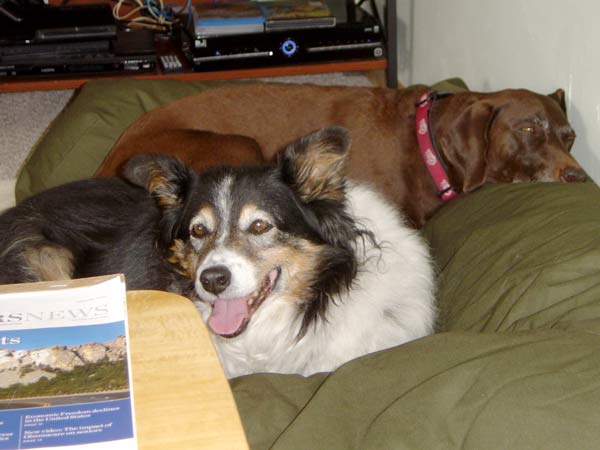 These two "sisters" brought us much joy and all the love we could ever wish to have. But life always has new challenges and so when Molly had a cancerous tumor on her leg the veterinarian recommended the leg be removed. We were away from home but we accepted the advice and Molly went in for surgery. Amber was distraught and seemed lost without Molly for the three days when Molly was kept at the hospital. When Molly came back to our trailer, Amber lay next to her as she groggily worked to stand and drink water. She was 13 years old and weak and needed careful monitoring. Amber was a constant companion and if our attention strayed, Amber would whine if she detected some need Molly had. Amber on a few occasions would go to Molly, look at us then go to the door. She would do it until we got the message that Molly needed to go out. She was never wrong. No doubt Molly and Amber communicated in ways we can likely never understand. Molly came back with us to our Montana home and had by then at age 13 and ½ had learned to hop around although her arthritis had limited her before the surgery and now even more. But she never stopped trying and beside her, her faithful soulmate Amber would stand sometimes with Molly leaning against her.
We tried to do normal things and keep our camping routine. The picture below was taken 2 and ½ months before Molly's last day and less than 4 years before Amber crossed the Rainbow Bridge. The dog pad was small but for Molly and Amber, the closer the better.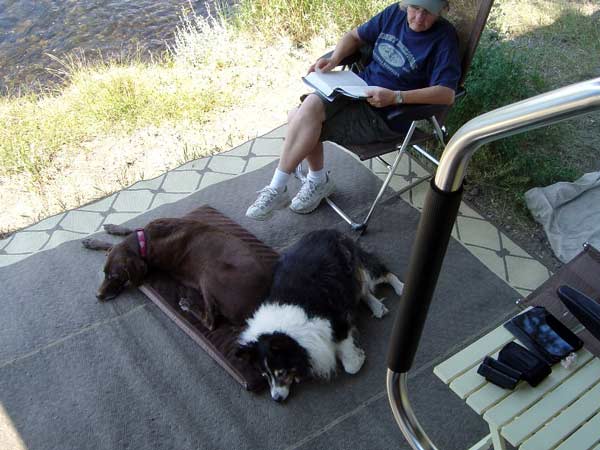 We try to learn from our companions so we have asked ourselves what have these two "sisters" taught us. Certainly they shared with us that a friend is one who stands by us no matter the disability or malady we face. A friend is not happy if we are not happy, and finally that being close together is more important than being comfortable apart.
Our local veterinarian helped Molly pass under her favorite tree in our yard. After she was gone, Amber would lay next to that spot and kept looking at it as if Molly was still present. Perhaps she was for Amber. That is our hope and our faith.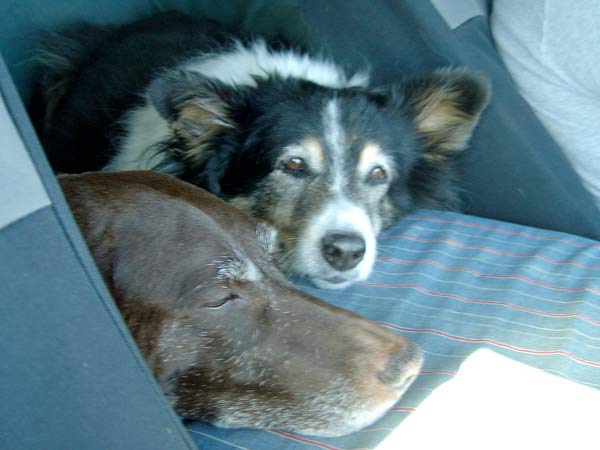 If you lose a pet whose soulmate is also in your family you are likely to see a similar grief period in the soulmate left behind. Love is a great medicine for grief that does not heal the wounded heart but does make it possible to live on and be productive. To all the Tripawds family, best wishes to you and all the furry friends in your family.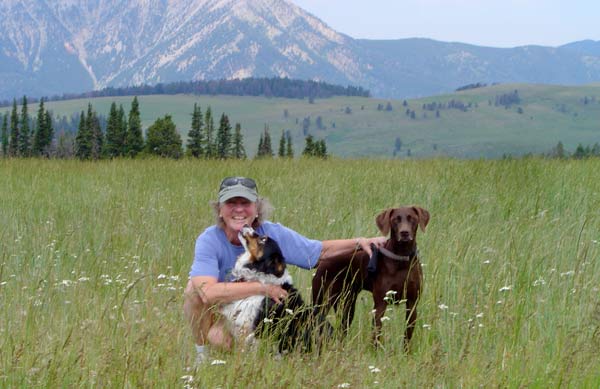 Support Tripawds to Honor Your Angels & Heroes Here