The Tripawds Foundation is grateful for the generous offer from member ilovetripods, who will be donating proceeds from sales at her Phat Hemp Jewelry Etsy store in honor of her tri-kitty, Tripod…
Meet Tri-kitty Angel Tripod
Tripod was my best friend for the past 12 years. She was born three-legged and I had her since birth. She was my closest companion and my emotional support animal. She's the reason I'm even still here on Earth. She died of sudden congestive heart failure in January. Tomorrow is actually 2 months since it happened. My world ended that day, when I had to make the decision to stop her suffering. I'm crying my heart out just writing this much.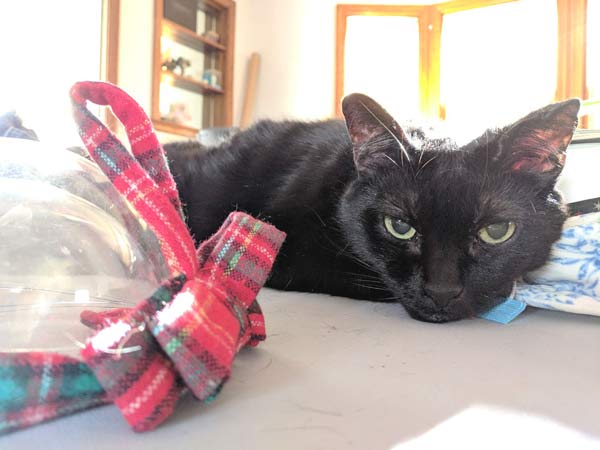 Over the years, I've gotten a lot of useful advice from the Tripawds community, but was always just too busy with work or dealing with mental health issues to sit down and sign up and participate. After Tripod died, she pushed me towards the right special little boy who had come into the shelter the day after she died. We nursed him through a wicked URI and his post-amputation recovery, and he's just been wonderful for our family and Tripod's friend, Tetrapod, who was massively depressed and sick following her death.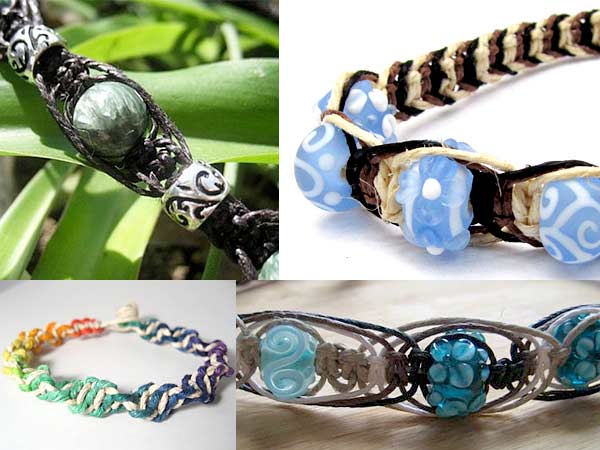 As part of keeping her name alive and honoring her memory, I've been doing a few things, and one of them is pledging 10% of my Etsy store sales to the Tripawds Foundation. There is no deadline on this contribution. You help so many three legged friends, and this is a great way to help with that. I also started up a blog at fosteringtripods.tripawds.com that I write on when I get the time, because following our adoption of our sweet boy RR Jake, we are now acting as the go-to post-amputation foster home for cats for Baltimore Animal Rescue and Care Shelter.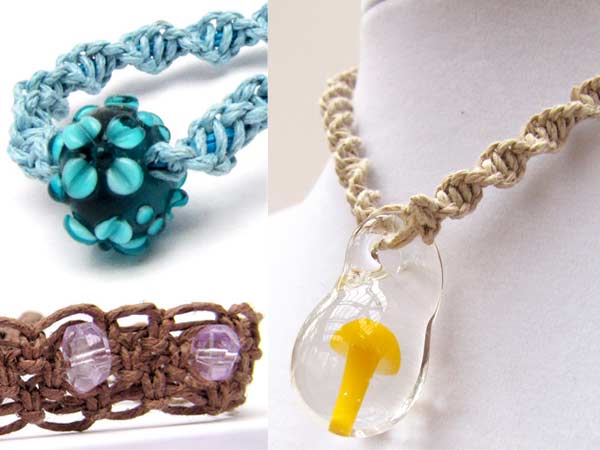 My store is Phat Hemp Jewelry. It's eco-chic hemp and bamboo macrame jewelry that uses fair trade beads, gemstones and other components from other small businesses. My spring line is going to feature a ton of cat themed pieces, so I'm excited to launch that once it stops deciding to snow here and actually become spring, hah! I've attached pictures of my sweet Tripod and some of my favorite designs.
Again, thank you for everything that you do.
~Tiffany