Thanks to the Tripawds Rescue Fund made possible by supporters like you, we were able to reimburse Tripawds member rusty0795 for adopting another three legged dog in need. Read on for Buddy's Tripawd Rescue story…
Have you recently rescued a three legged dog or cat? Get more information about the Tripawds Rescue Fund to see if you qualify.
Support Tripawds to Keep the Rescue Fund Going!
See all available program sponsorships.
Meet Tripawd Rescue Buddy
Hi all my name is Leah and I just recently adopted my own Tripawd dog from FurEver Pawz Rescue! His name is Buddy and hes about 3 years old! I have never been around Tripawds before until I met my sweet guy. I first got him as a foster and fell completely in love with him and just had to adopt him!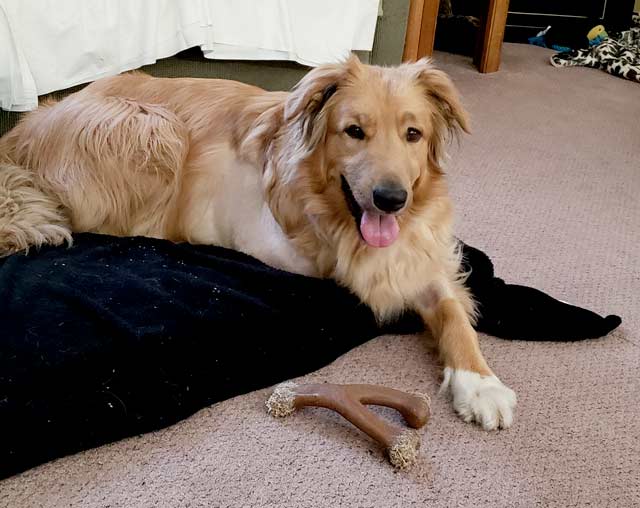 A little background on him when I first fostered Buddy he came to me with 4 legs and then we went through the amputation process together! Which I will say he adjusted to just fine! He came running out of the vet like nothing even happened to him! I never fully thought about adopting a Tripawd until I fostered my own and I'm so glad that I did because I found my forever companion! I've never had a "special needs" animal before. He is my first baby and I honestly couldn't see this life without him even being "special" as people would say hes no different than any other "regular" dog he still does everything and more!!! (Literally no stopping my guy!)
But in all honesty I would never consider my Tripawd special needs, he is in every way perfect! The only kind of "special" he is, is special to my heart. I would encourage people to adopt Tripawds whether they are dogs or cats because they deserve to be loved just as much as any other animal! They are great and they honestly learn to adapt very quickly to the new lifestyle! They are the perfect addition to any family. The main thing I would say to future Tripawd adopters is seriously be ready for it! Yes they require more attention and medical needs but its definitely worth it! Even if they make it look easy sometimes they do need some extra help so be prepared to help them in every way possible! You will definitely see how loving and sweet they are!!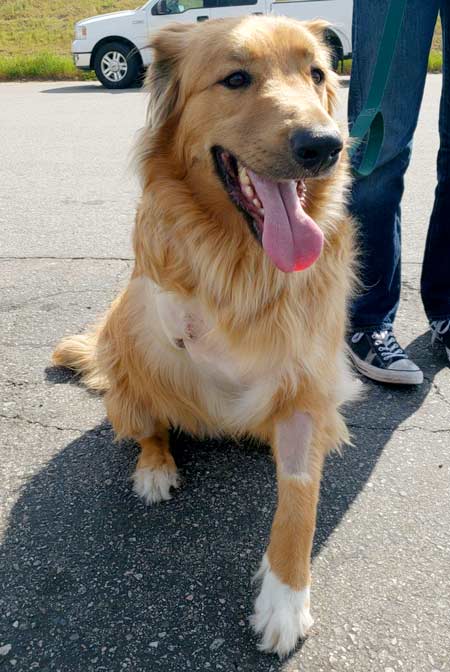 My ultimate goal with my new furbaby is keeping him healthy and as active as possible! We are already in the training process and I'm amazed at how well he is doing! My sweet guy and I are ready for our life long adventure together and I hope many people will love a Tripawd just as much as I love my baby!
I heard about the Tripawds Rescue Funds from the rescue I adopted my dog from FurEver Pawz Rescue.
—Tripawds Member: rusty0795
Support Tripawds to Keep the Rescue Fund Going!