Tripawds Gear Fund Helps Ainsley
Gear Fund Harness #4: Jana and Ainsley
The fourth Ruffwear Web Master harness donated by the Tripawds Gear Fund went to  Jana (aka: hernandez1) for her three legged dog Ainsley.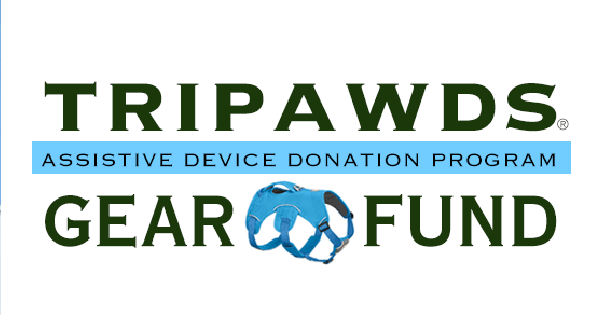 Learn more to see if you qualify for a free harness, or Support the Tripawds Foundation to help more Tripawds and their people!
About Ainsley
Hello everyone, my name is Ainsley. Not to long ago I had a really bad day, and some not so nice people shot me. Thankfully some really great people from Noble County Animal Shelter helped me, and even raised the money for my surgery. See my front leg was shattered, and they had to take it away…but I feel better now as a Tripawd! 🙂
My new mommy she came to get me the NEXT DAY…and talked to me about how I was going to help her and others heal through my strength. I've been a really good doggie, and a blessing to them. I keep my head held high…sometimes I fall but hop right back up. Mommy said I need to be careful and protect my other legs, and don't tell but sometimes I need her help to jump or walk a long way.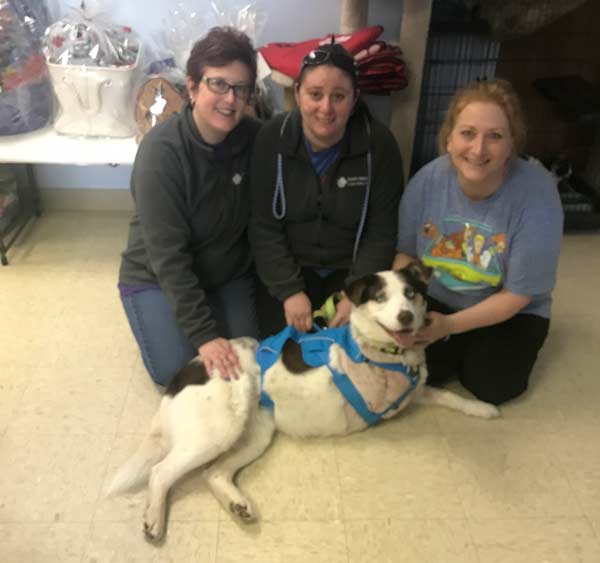 The other day I got a really cool package in the mail and now mommy can help! It's even a pretty blue to match my eyes! Thank you so much Tripawds Foundation for being a part of making my life different…better…and SO worth it!
Sincerely,
Ainsley
Mommy (aka:  hernandez1) helped a little.